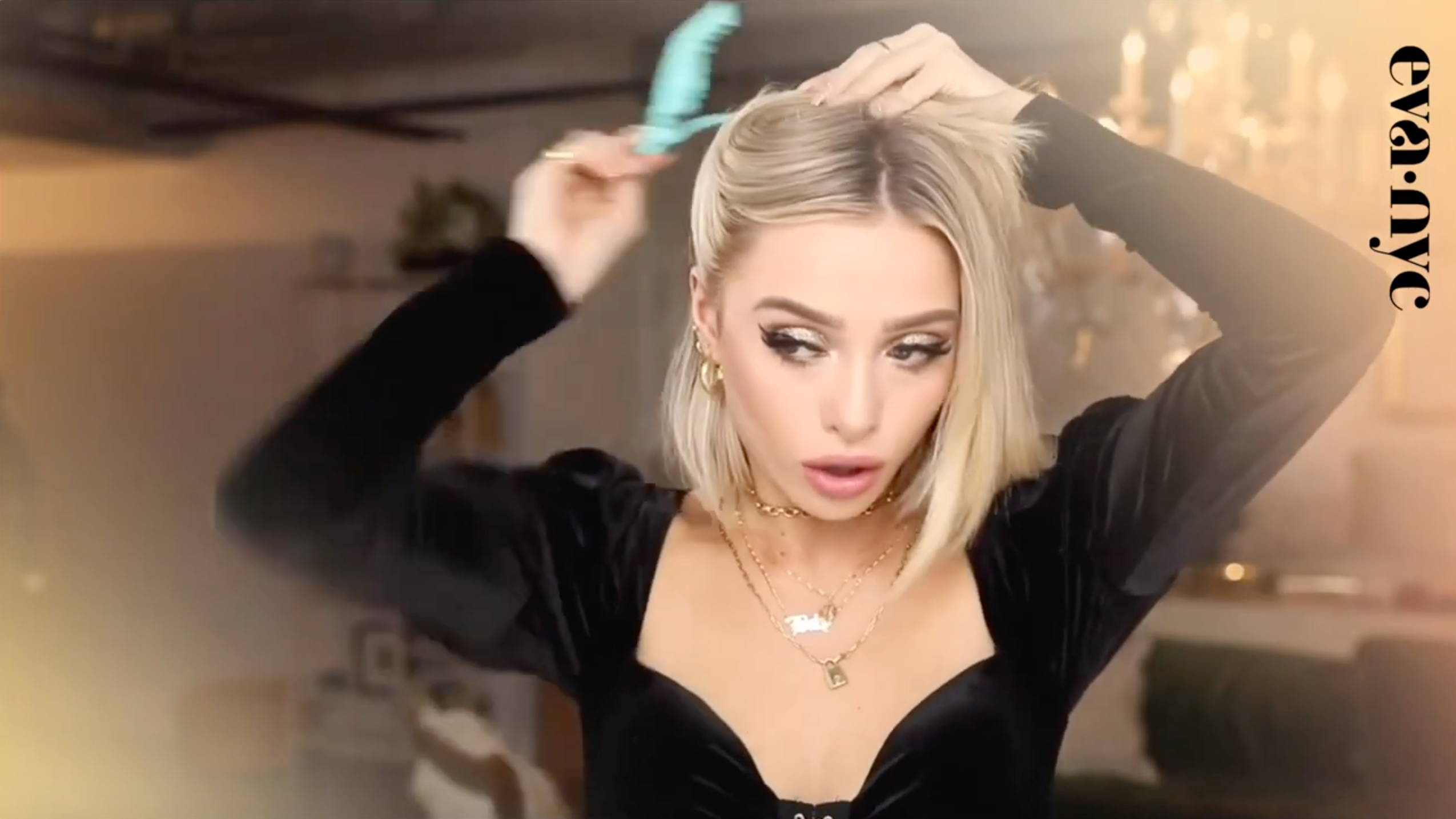 Step 1: Make sure hair is dry. Section off top hair away from bottom.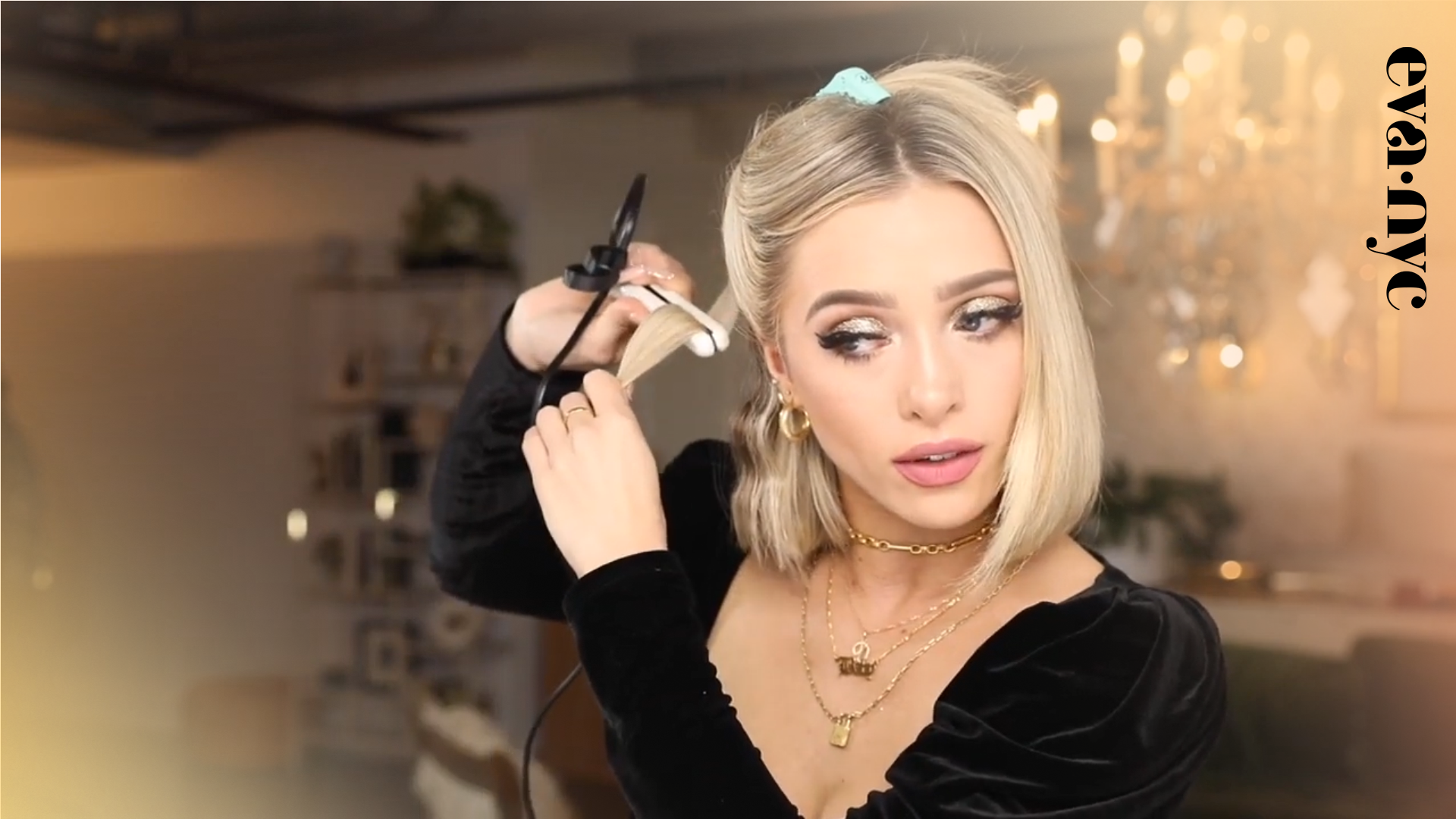 Starting at the top, take a small section of hair and use the Eva NYC Mini Healthy Heat Styler to close it on hair while curling in towards then curling out away from your face. Keep doing this pattern until you reach the bottom of the section where you will leave the hair straight. Repeat throughout bottom layer of hair.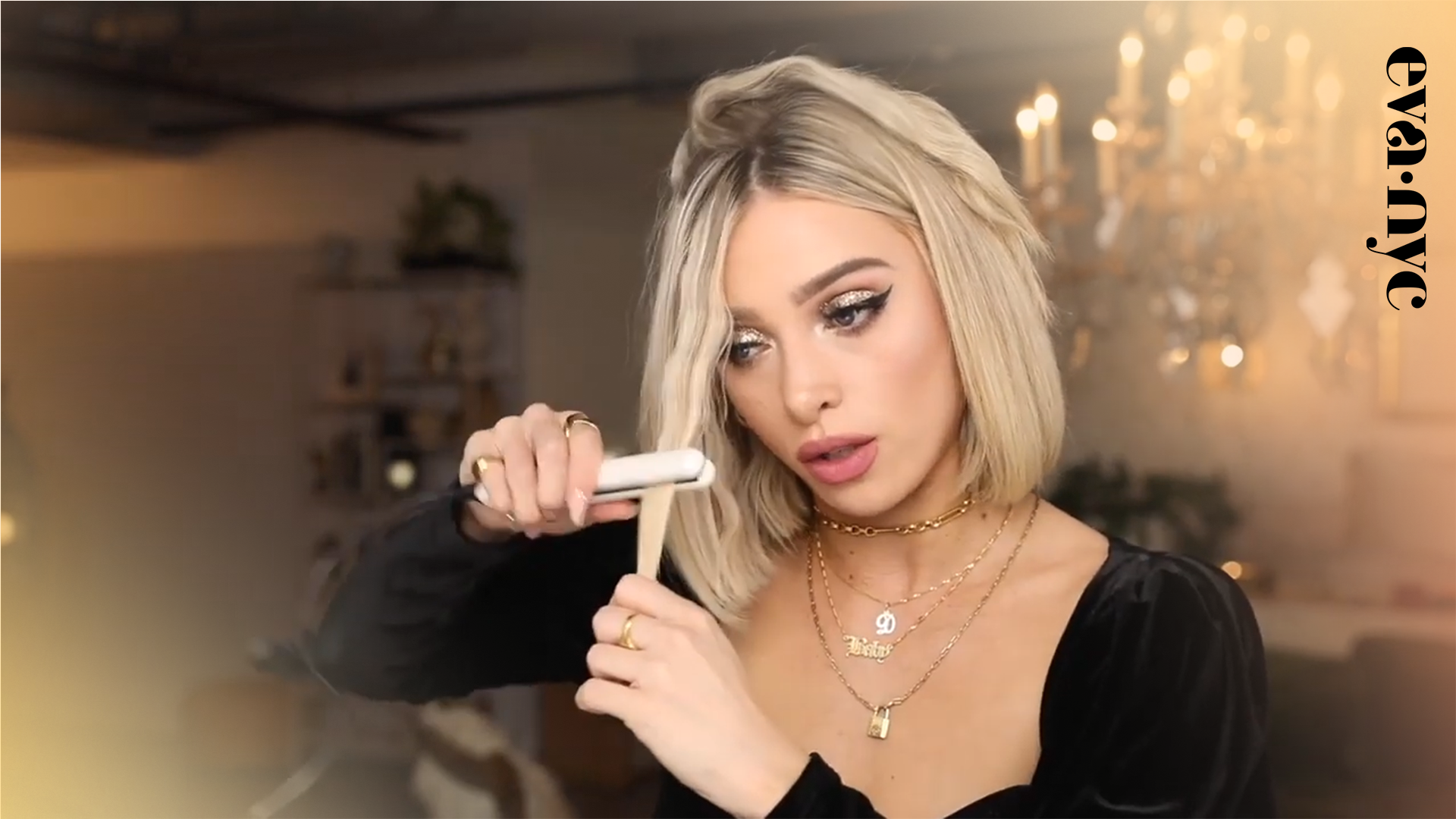 Bring down top layer of hair and repeat the process on the rest of hair.
Once all the hair is wavy, spray Freshen Up Dry Shampoo at the roots for some extra volume and texture.