November 03, 2020
We've given you the what , now here's the how. You now know how versatile the hair primer is due its ten different benefits, but it's just as versatile in its uses! Here's a list of a few different ways this hair primer can work its magic.
Use as a leave-in conditioner.
This can be at any stage – wet, damp or dry. If you're styling, it will make the process that much easier, and if you're going au naturale, it'll help keep it all together by smoothing and moisturizing.
Use as a hair detangler.
Especially for long, thick and curly hair types, the primer is great for brushing out knots or untangling matted hair. It's also perfect for kids and their tangles. With only clean ingredients, the whole family can reap all ten benefits. Take it from our fellow Eva NYC mamas. Jess Oakes says, "No joke, it was a fight every day to brush [my daughter's] hair until we got this @evahairnyc Mane Magic [primer], hands down best thing ever in my book. I use it for my hair too [so it's a] win all around."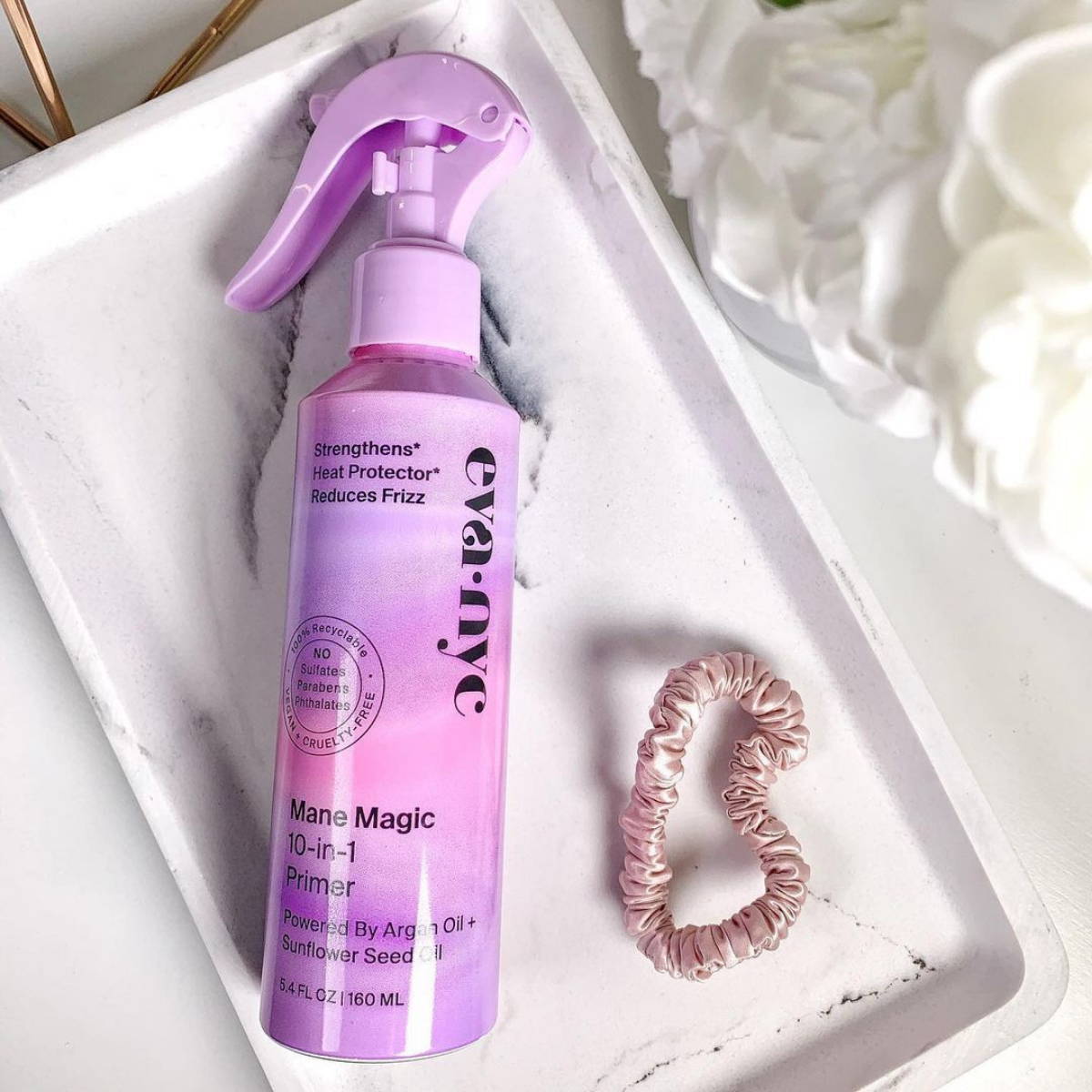 Use to reduce drying time.
For busy moms, the reduction in hair drying time is another huge help! Ashley Ager says, "[My] girls keep me busy from the moment I wake up. Most days, I hardly have time to shower, let alone do my hair, so I typically just let my hair air dry. The problem is, my hair is extremely frizzy, which makes it hard to manage when I do get around to doing my hair later in the day. I've tried nearly every product on the shelves to tame my hair, but none of them have worked like the Mane Magic 10-in-1 Hair Primer from @evahairnyc. This product literally does everything: detangles, reduces frizz, adds shine, and so much more. It even cuts drying time, which is great for busy mamas like me...you need this product in your life!"
Use as a heat protectant.
Our hair primer is best used as a protectant for direct heat from tools, but also protects from sunlight and harmful UV rays. It seems crazy to think of not protecting your skin in the sun, so why don't we protect our hair? Simply spray on hair before you step out into the sun.
Use as a frizz-tamer.
It helps reduce the look of frizz, split ends and flyaways – especially between salon visits!
Use as a dry hair remedy.
As well as using this on wet or damp hair, you can also apply 10-in-1 to dry hair to bring life and shine back to your locks.
Use as an overall hair smoother.
Curly hair girls (and guys, all persons!), for example, will love this primer as it can be used to smoothen out and soften curls, without weighing them down. Spray on wet hair to style or on dry hair to revive curls. We don't like leaving anyone out, so rest assured this will also work for all other hair types as well!