May 26, 2021
Making

Spring Clean with Echoed Voices

 
When living in a major metropolis or any city for that matter, we are bound to come across some debris scattered around our sidewalks. The little (and big) remnants of life that build up as we live out our existences are like sneak-peeks into the individual movies we're starring in. A pair of empty champagne bottles on a stoop, a pile of crumpled moving boxes on the curb, and even a hairbrush tucked into a storm drain — all signs of life spotted by the Eva NYC team as we trekked our way through the streets of Williamsburg, Brooklyn for a *socially-distanced* community clean up. Unfortunately, those signs also come with some serious consequences for our environment.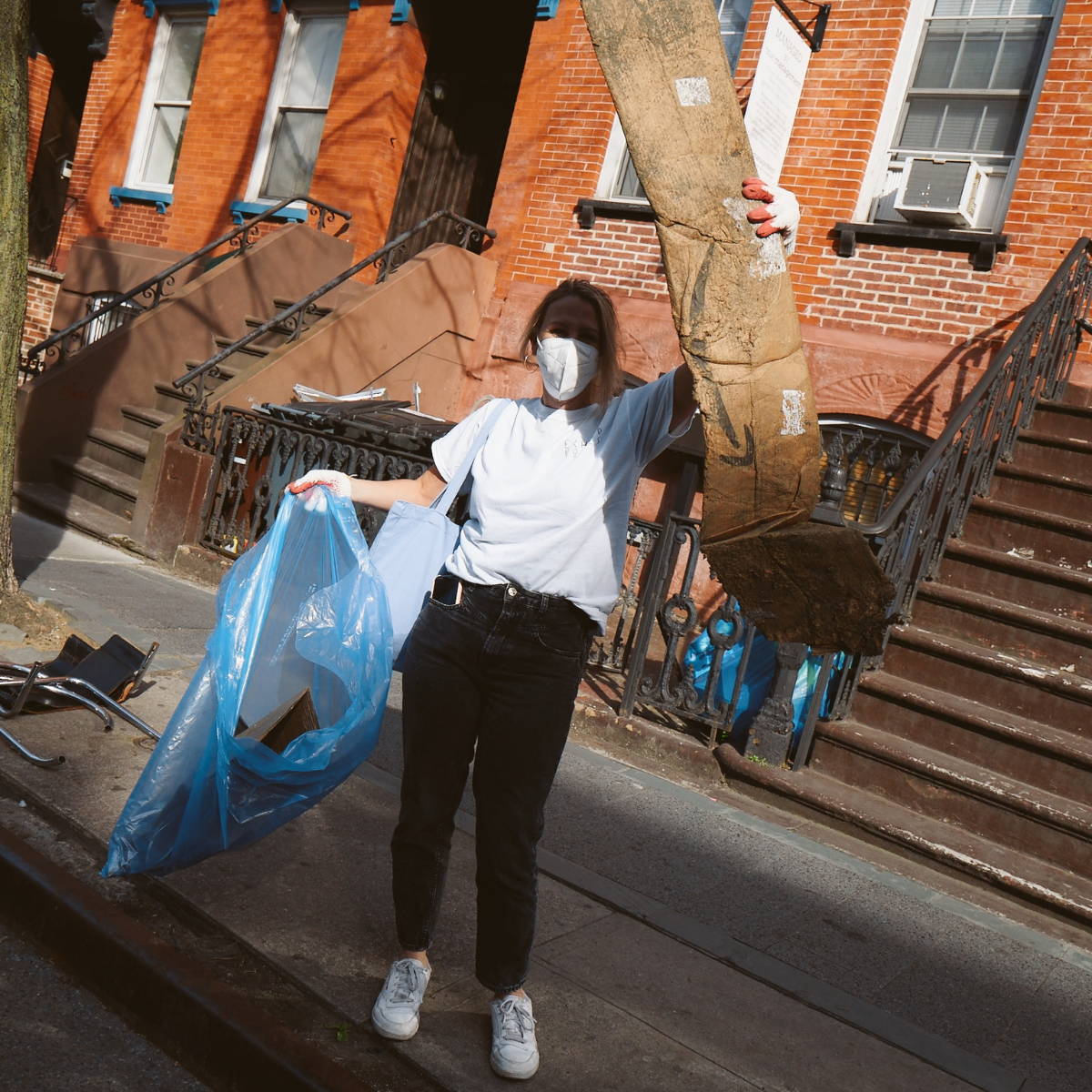 Photo Credits: @echoed_voices 
Photo Credits: @echoed_voices 
To further said effort, the team here at Eva NYC partnered up with the lovely humans at Echoed Voices — a local organization rooted in keeping our neighborhoods tidier through community cleanups & local green initiatives. Armed with gloves, heavy-duty trash bags, and brightly coloured totes that have a lot to say, we embarked on a quest to make spring in our corner of the city a bit cleaner by picking up its trash.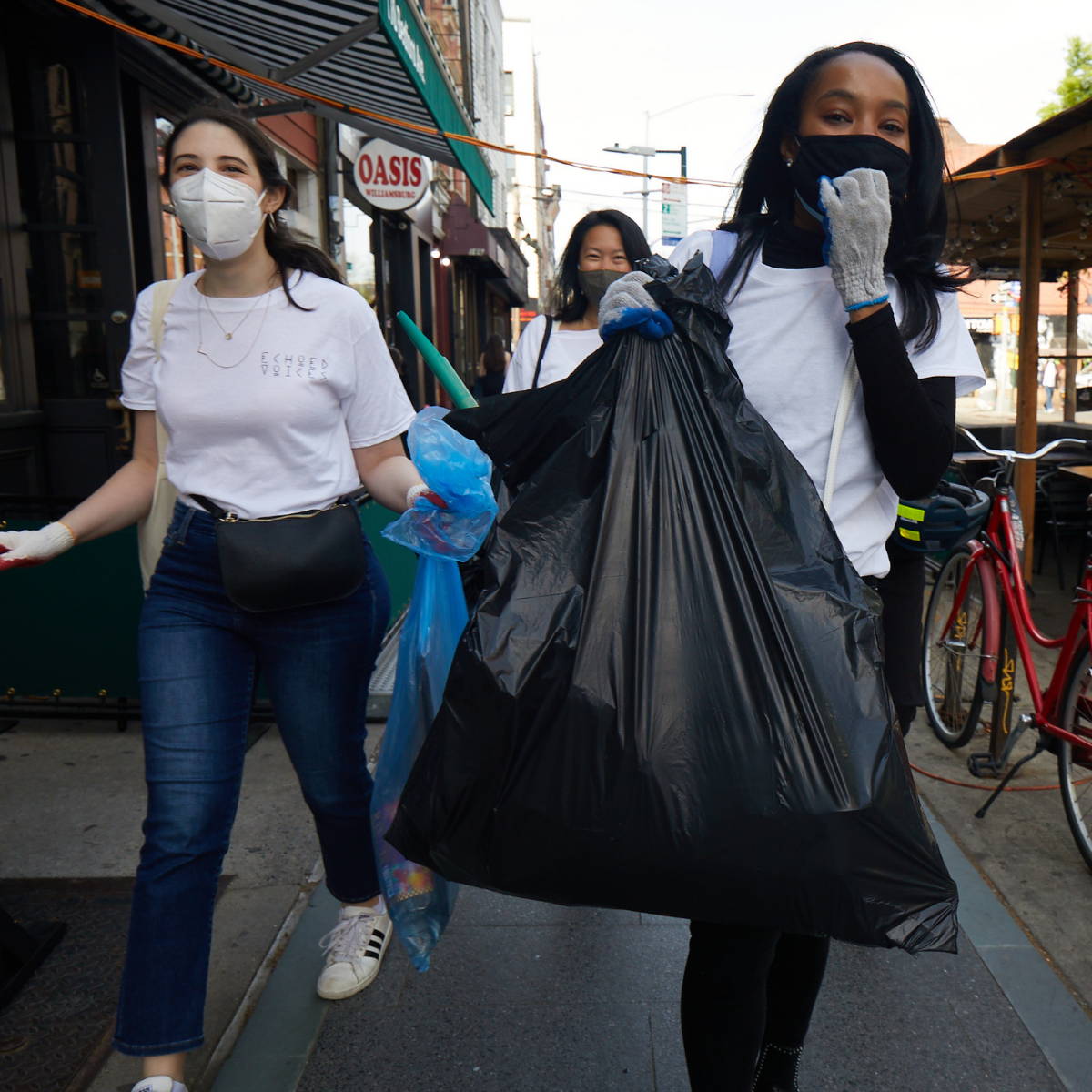 Photo Credits: @echoed_voices 
We know you probably have some questions, like why is picking up trash good? There are several reasons why collecting some of the junk in our neighborhoods is a nice task to add to that list of to-dos. 
Mother Earth

can

't

 

do

all the

heavy lifting

.

 
Those piles of trash are contributing to a host of environmental issues that deteriorate the quality of life for not only ourselves but the wildlife we share this planet with. It leads to the pollution of water and air, harms animals, and spreads viruses. Just by picking up trash in our communities, we can leave such a positive effect on our planet.    
Changes are made with change

.
Picking up trash in our neighborhoods and cities plops the problem right in our faces.  What we would normally turn a blind eye to becomes a glaring issue. After filling up a trash bag in only one pass of a city block, it becomes apparent why adjustments to how we manage our waste need to be made. By making small changes like picking up a plastic bottle or two when we venture outside and educating ourselves on how to improve waste management, we can make a big impact that helps future generations.    
 

It spreads joy.

 
The happiness that blossoms from taking pride in the spaces we inhabit can be surprisingly contagious. A simple task like picking up litter can motivate our neighbors or even a stranger passing by to do some good in their communities too. The more the merrier!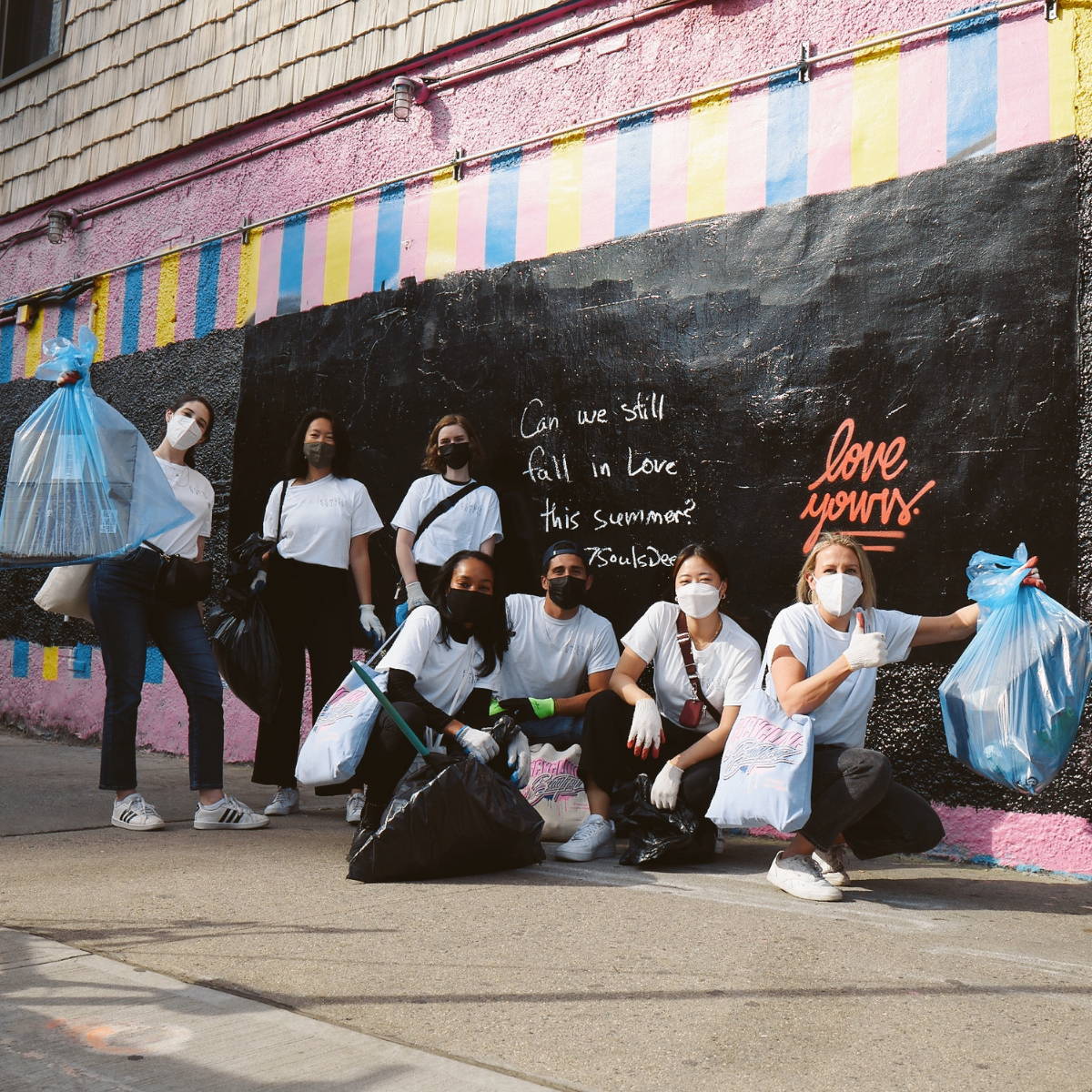 Photo Credits: @echoed_voices