May 09, 2022
Ready, Set… Lift Off!  
 
Meet Eva NYC's Lift Off Volume Collection – an assortment formulated to give you perfectly voluminous, ultra-moisturized hair that won't fall flat! This trio will take your hair soaring to new heights, and it's clinically proven to instantly deliver 3X the volume! * 
 
The collection includes our Lift Off Volume Shampoo and Conditioner, a moisture-rich duo that works in tandem to volumize and thicken hair while also providing essential moisture. Many volume products out there can be drying or harsh on hair but with Lift Off, you can amp up the volume without sacrificing hydration!
Top it all off with the Lift Off Volumizing + Thickening Mist, a styling treatment that adds extra oomph by lifting strands at the roots for added body and weightless lift.
Put them all together and you're getting clinically proven 24-hour volume!* 
With 100% of our consumers agreeing that Lift Off Volume Collection made their hair look + feel voluminous without drying it out or weighing it down, it's the perfect line up for fine hair types.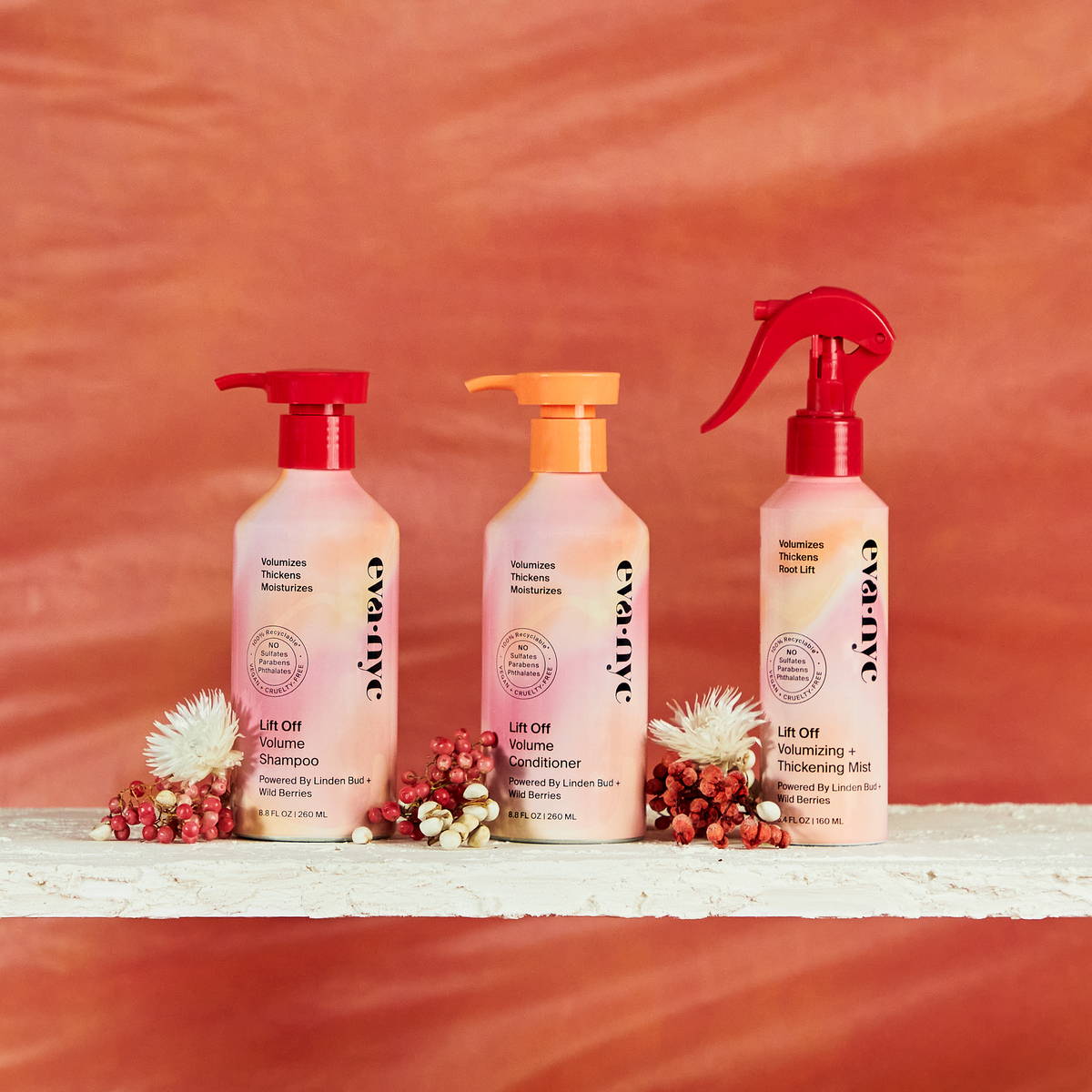 Powered By
This volumizing, root-lifting trio is powered by ingredients that your hair will adore. 
 
Hand-picked Linden Bud is grown in Turkey and known to be rich in nutrients like follicle-stimulating flavonoids and strand-strengthening amino acids. This special flower moisturizes while forming a protective layer around strands, giving hair a more voluminous appearance.​ 
It also contains a combination of three antioxidant-packed Wild Berries – Tasmanian Pepperberry, Riberry, and Muntries, all of which are native to Australian rainforests. This powerful trio is known for protecting against free radicals, a molecule that's known to cause damage like fading color, tangles, breakage, and frizz – thank goodness our Wild Berries help protect you from all that! 
 
Not only is this collection jam-packed with great ingredients, but it's also certified vegan and cruelty-free, free of sulfates and silicones, and packaged in 100% recyclable, forever aluminum!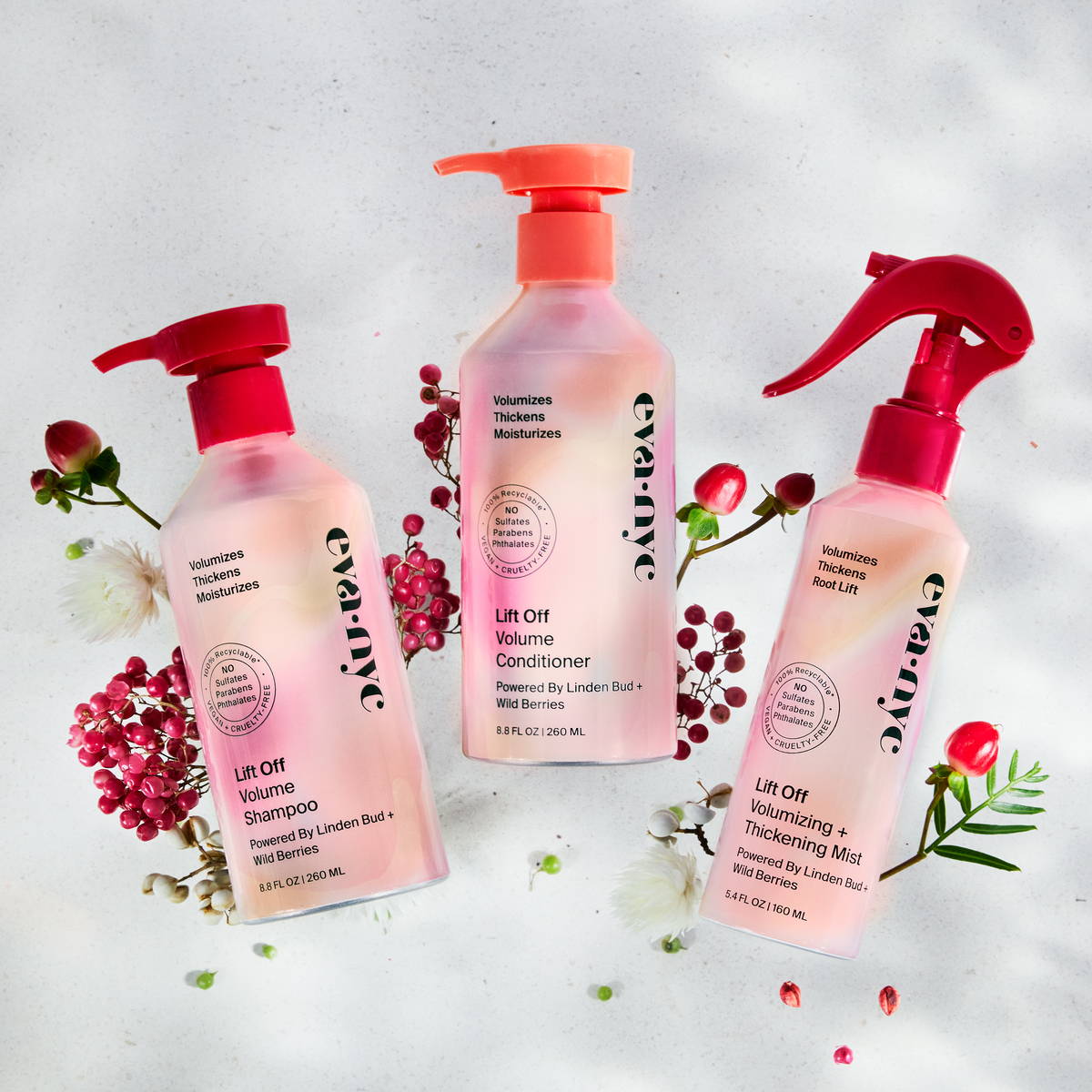 The Regimen
For maximum va-va voom, we recommend the following steps. 
 
Step One: Begin by gently massaging Lift Off Volume Shampoo on wet hair, working it into a thick, luxurious lather and letting its volumizing formula really saturate your hair. Rinse!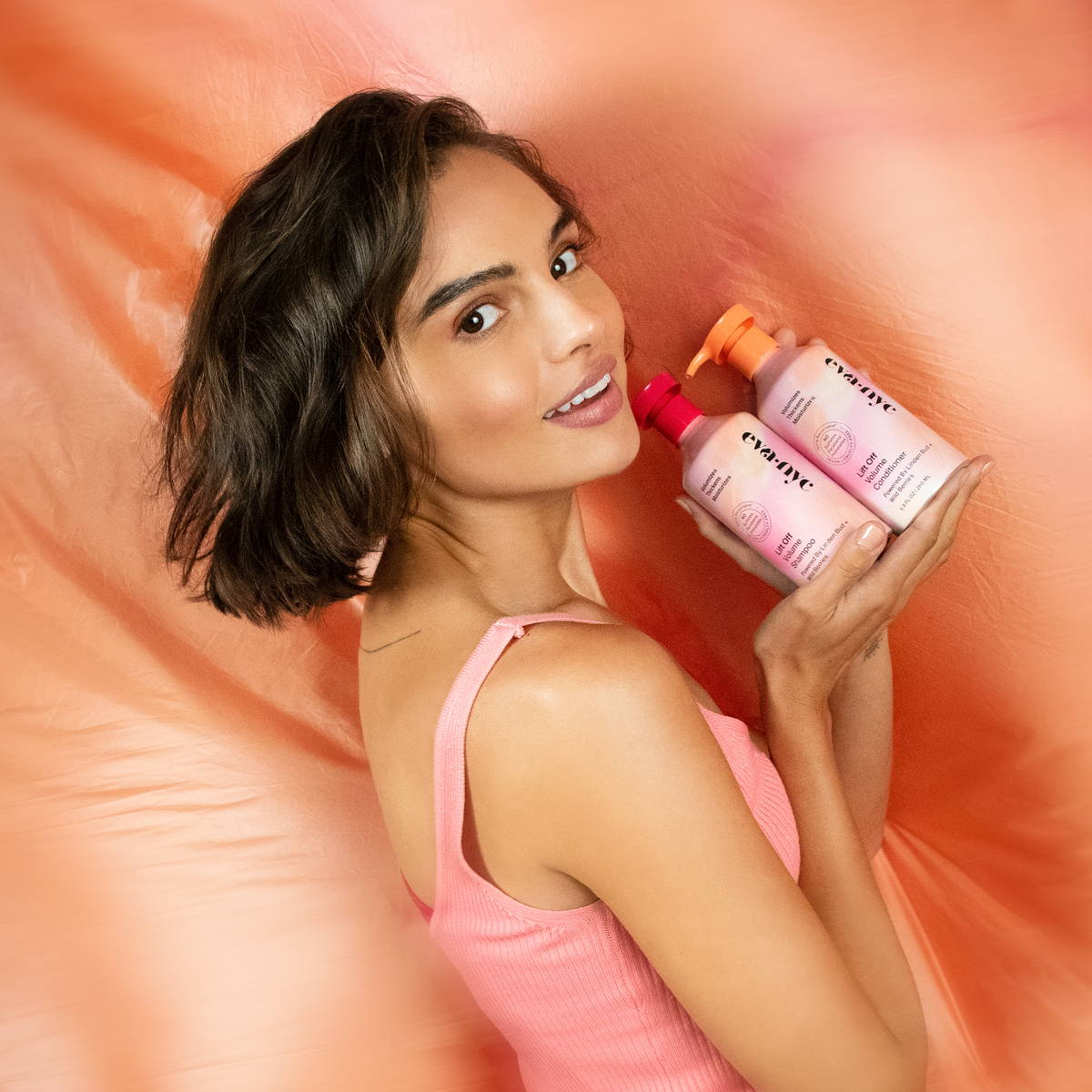 Step Two: Follow up with Lift Off Volume Conditioner, gently massaging from mid-lengths to ends, making sure it's evenly distributed. Leave it on for 1-2 minutes then rinse thoroughly! 
 
Step Three: Next up, styling. Spray Lift Off Volumizing + Thickening Mist on damp hair, focusing on the roots and lengths of your hair. Comb through and style as desired. Pro Tip: Our Spectrum Far-Infrared Dryer will pump up the volume even more while styling!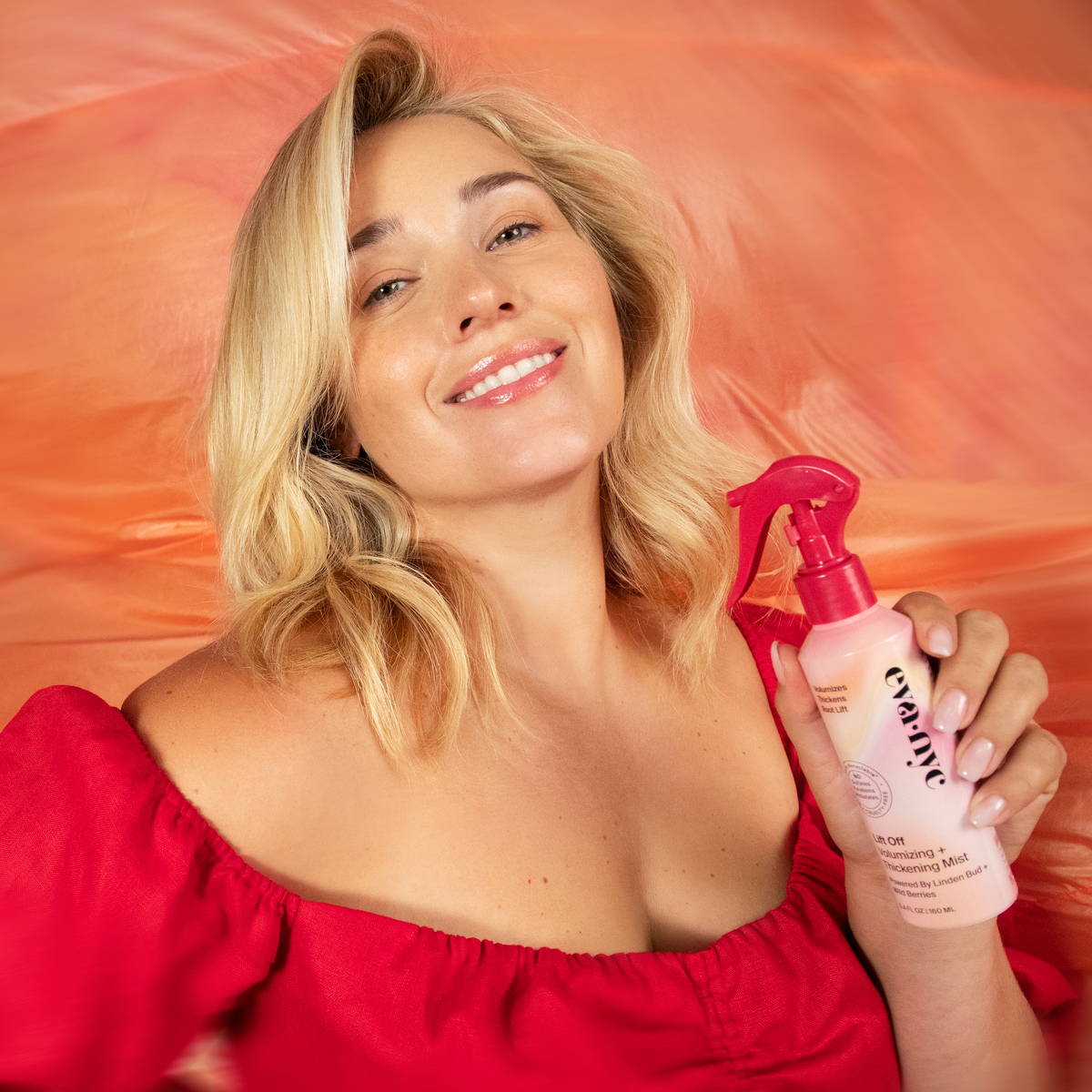 Ready take your hair soaring to new heights for thicker, fuller locks with instant body that are soft as a cloud? Shop our Lift Off Volume Collection here!
 *Clinically tested to perform when used as a system.