June 08, 2023
Our Kweeen Glitter Spray has gone Tik Tok viral and sold out 5X! It adds sparkle to your strut and elevates any look. That disco ball's got nothing on you! It's perfect for any occasion – festivals, concerts, cheer competitions, weddings, you name it.
Whether your hair is styled in a ponytail, braids, or blown out, use our glitter spray whenever you want to add some fun and bring your party look to life! 
Here we breakdown some tips and tricks on all things glitter spray to achieve the ultimate shimmery look.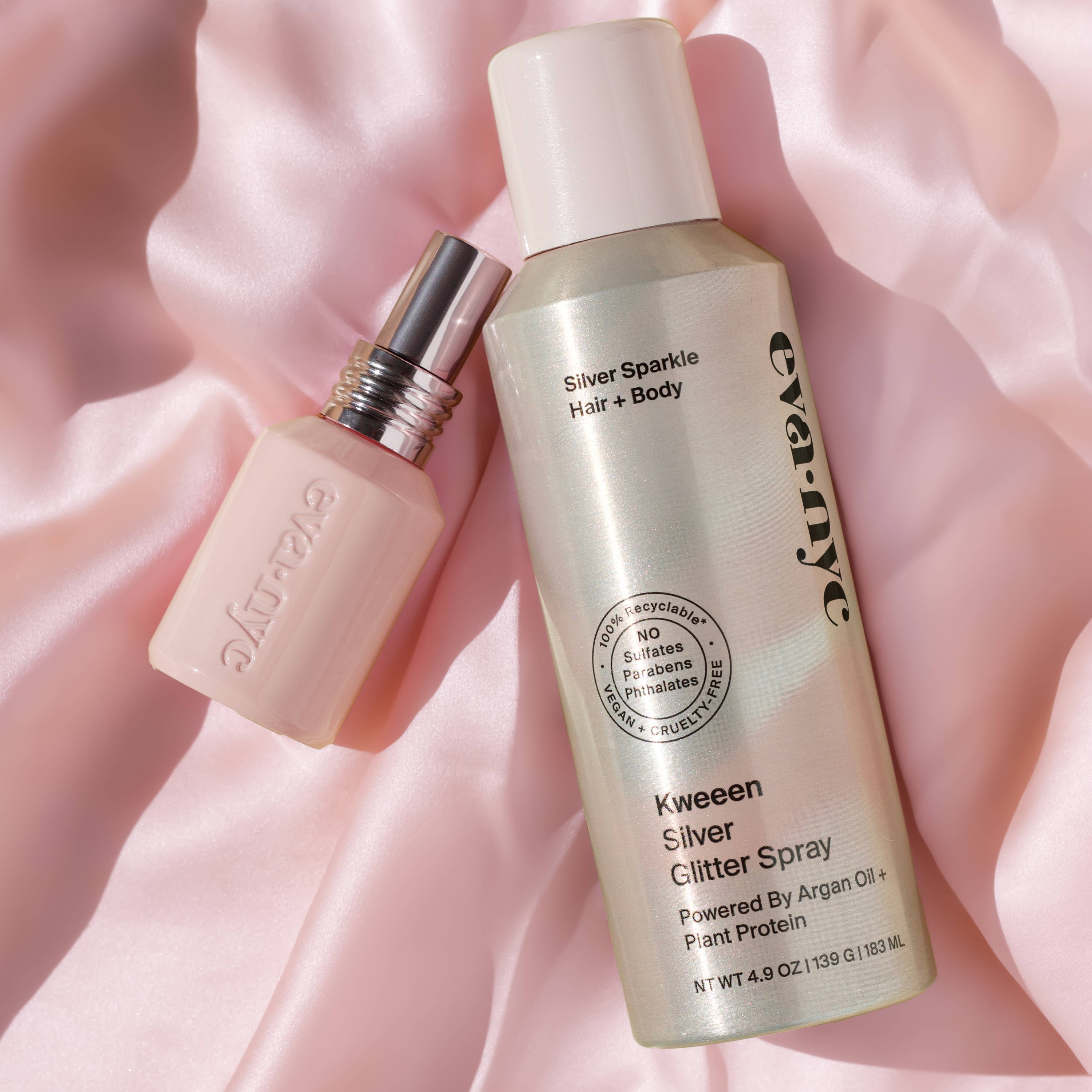 How to Use Glitter Spray on Hair?
Just like any aerosol, our glitter spray has the same technique to ensure an even application and make your hair sparkle all over. Lightly shake the bottle before use. Use on dry hair and hold the bottle about 6-10 inches away from your head and spray lightly. Layer and build all over to achieve your desired shimmer level.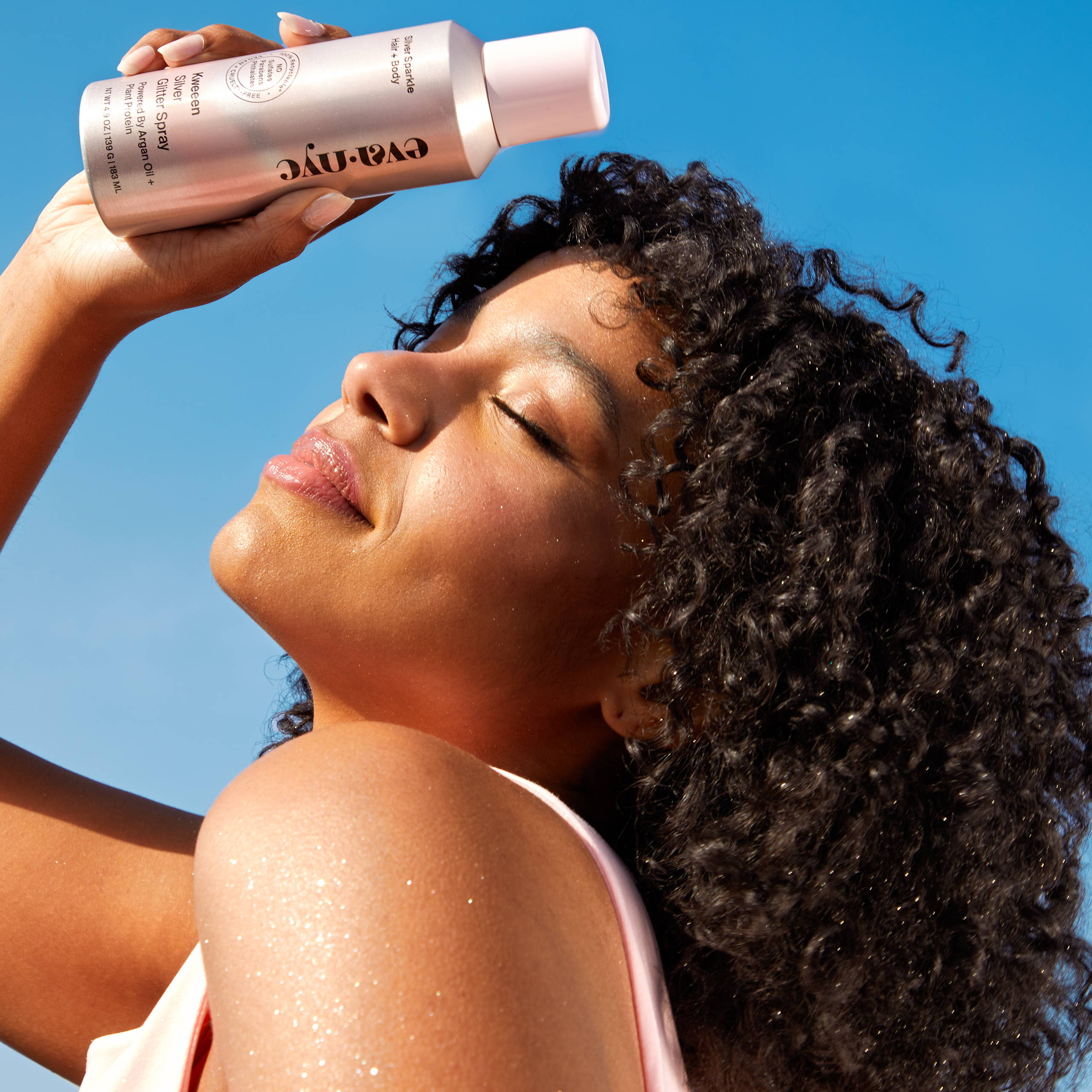 Can you apply

Kweeen

Glitter spray on your body?
Yes! Our Kweeen Glitter Spray is a lightweight, non-sticky formula that you can use on dry hair or on your body for an extra added sparkle to any party look.  
The Bachelor season 27 contestant, Jessica Girod uses Kweeen during the show and recommends using lotion prior to application for a longer lasting shine. On top of the perfect shimmer, our glitter spray contains our Eva NYC Signature scent: a warm, floral fragrance with notes of freesia, plum and amber that will keep you smelling fresh all day!  
Kweeen Glitter Spray is powered by: 
Argan Oil -

Contains

high levels

of essential fatty acids, powerful antioxidants and vitamins A, C, and E.

 
Plant Protein - Hydrates and smooths damage for healthy-looking hair

and

reduces the appearance of breakage, making brittle hair feel silky smooth.

 
How Do You Wash Out Glitter Spray?
To wash out after wear, simply brush hair and shampoo thoroughly to remove. We recommend following with a deep conditioning treatment, like our Therapy Session Hair Mask, for that extra nourishment!