May 25, 2022
One personalized hair care routine coming right up!  
Meet Viva – your virtual guide for all things Eva NYC, here to make hair fun! Together, you'll discover products that you (and your hair) will love. Let's build a hair care routine that's as unique as you are! 
Let

t

he Fun Begin!
Step one is easy, just click here to get started!  
While making your selections, be candid about what your hair needs. We want to become familiar with those beautiful strands of yours, so we can recommend the best options! From fine, medium, to coarse textures, straight, wavy, or curly, we've got the goods to create an Eva NYC regimen just for you! The more information you provide Viva, the more customized your selection will be.  
(Pro tip: You can take our hair quiz as many times as you'd like. The options are endless!)  
#HairGoals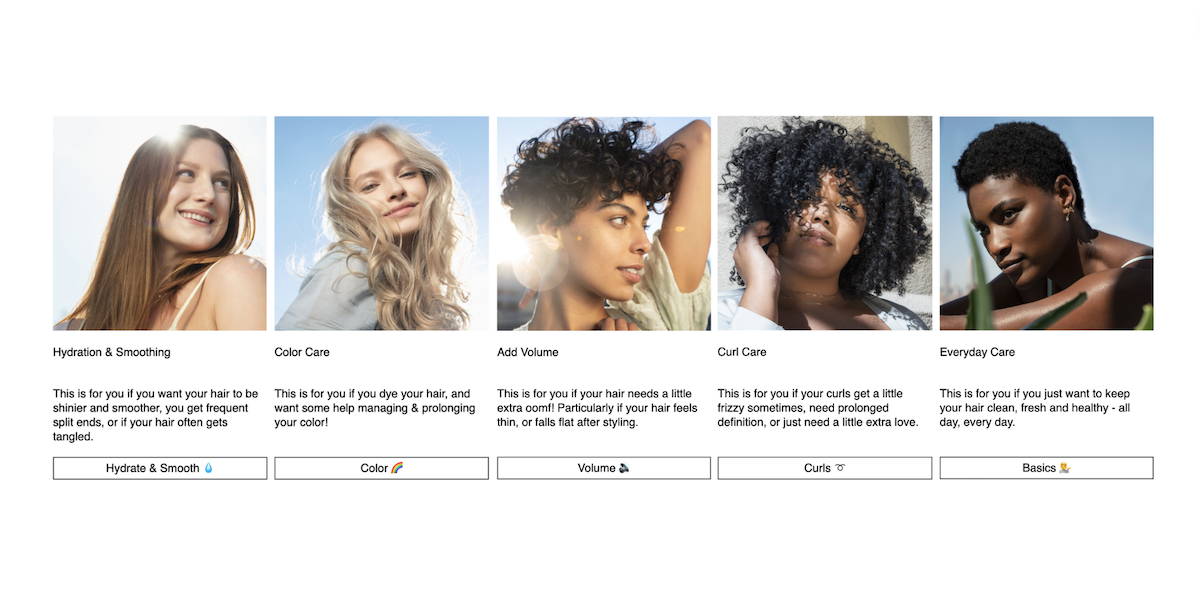 Viva was created to help you identify the products that work best for your hair type, helping you build a routine that works with and not against your strands. It uses your current hair goals to provide you with personalized options – whether that's a new styling tool, shampoo, or treatment! You want it, we've got it.  
The Results

Are

In
The moment we've all been waiting for.  
Once you've finished taking the hair quiz, be sure to check out the selection of Eva NYC products that Viva shares! Your final results will include explanations of why each product is beneficial for your hair type, applying the answers you gave for your hair goals, concerns, and styling needs. You can even read personalized reviews from other Eva NYC lovers who have similar hair goals! 
If you're looking to revamp and restyle your current hair routine, our hair quiz is a great tool to add to your arsenal. A good hair day is just a click away!  
Be sure to share your Eva NYC favs with #helloimeva. Our community cannot wait to see you!  
Take our quiz to get your personalized hair routine today!