June 15, 2023
Happy Pride Month to our fellow beauty lovers! The history of Pride, especially in NYC has such an evolutionary history. We are celebrating by sharing some of our favorite creators in the LGBTQIA+ community: Brandyn Cross, Gia Gunn, and BaeJing. 
 
Hear their stories and learn more about how you too can live authentically in your truth, be an ally, and learn about the experiences of the gay community!  
Brandyn identifies as trans and non-binary West Indian Artist 
Charity of choice: Project Q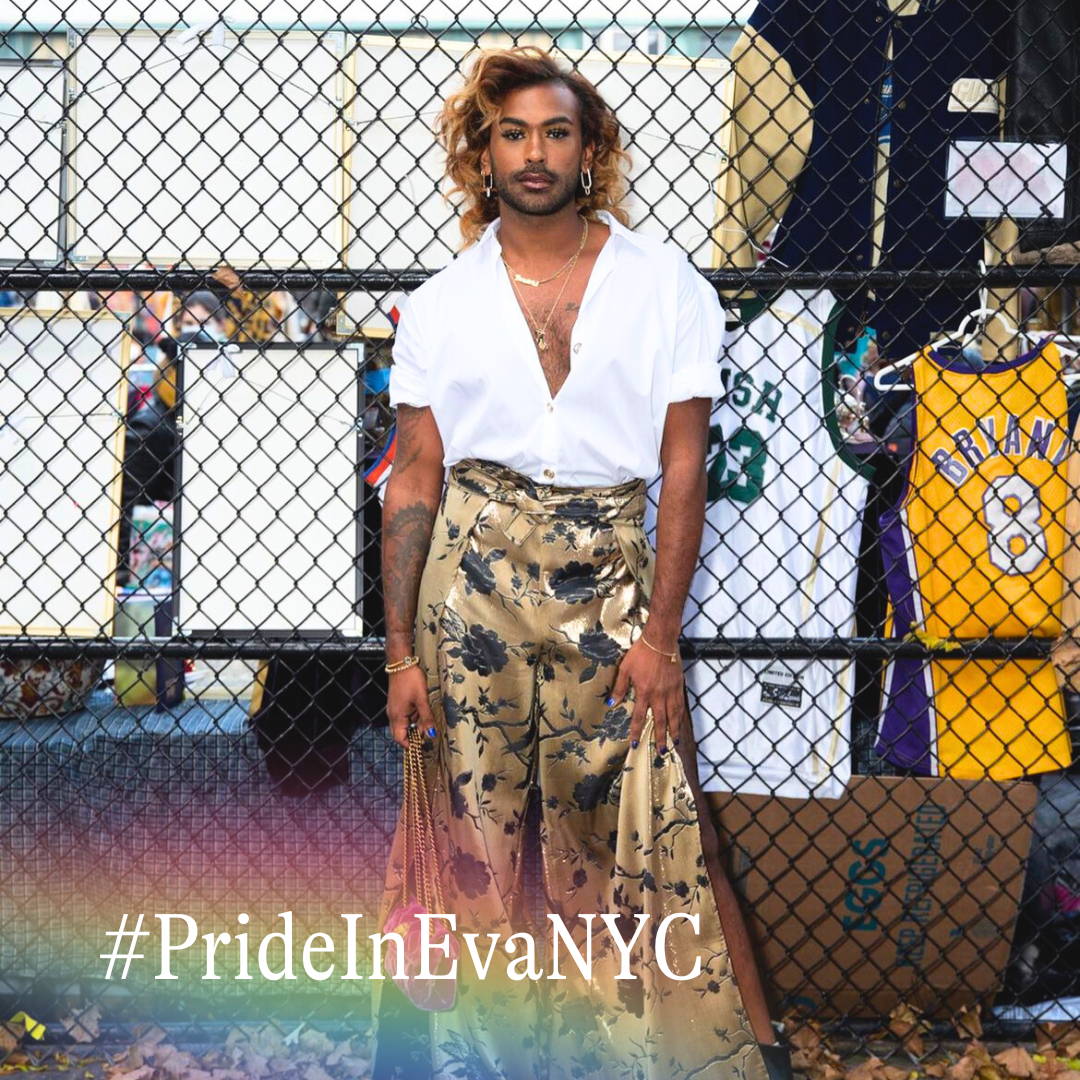 Instagram: @itsbrandyncross
As a kid, I absolutely loved playing dress up. My love for colors spans from art to hair to makeup. Then, around the age of nine or so, the people around me thought that I ought to "grow up" and "grow out" of these feminine traits. In middle school, I was moved to the Caribbean in middle school and i spent many years playing sports I never wanted to play and faking interests just to shield everyone else my truth. 
I remember one year I didn't eat lunch at school for two months so I could save all the money and I used it to buy flat irons that I would use to straighten my hair in the bathroom and rinse it back to curtly before I came out to my parents, so they wouldn't get mad. Not even kidding! 
My hair and wigs have been colored bleached cut curled straighten diffused and so much more. Every stage has told a very specific story of where u was at that point in my life. Finding and accepting my own queerness was one of the first hurdles I came across. 
I was taught that there was one way to live but as an adult through all my unlearning and inner work, I have found we can create the life we desire and have the ability to choose who we share that with. Our chosen family! Self-expression has given so much power to me and to deny my art is to deny me. Pride is a feeling of deep pleasure or satisfaction from one's own achievements and the achievements of those with whom one is closely associated.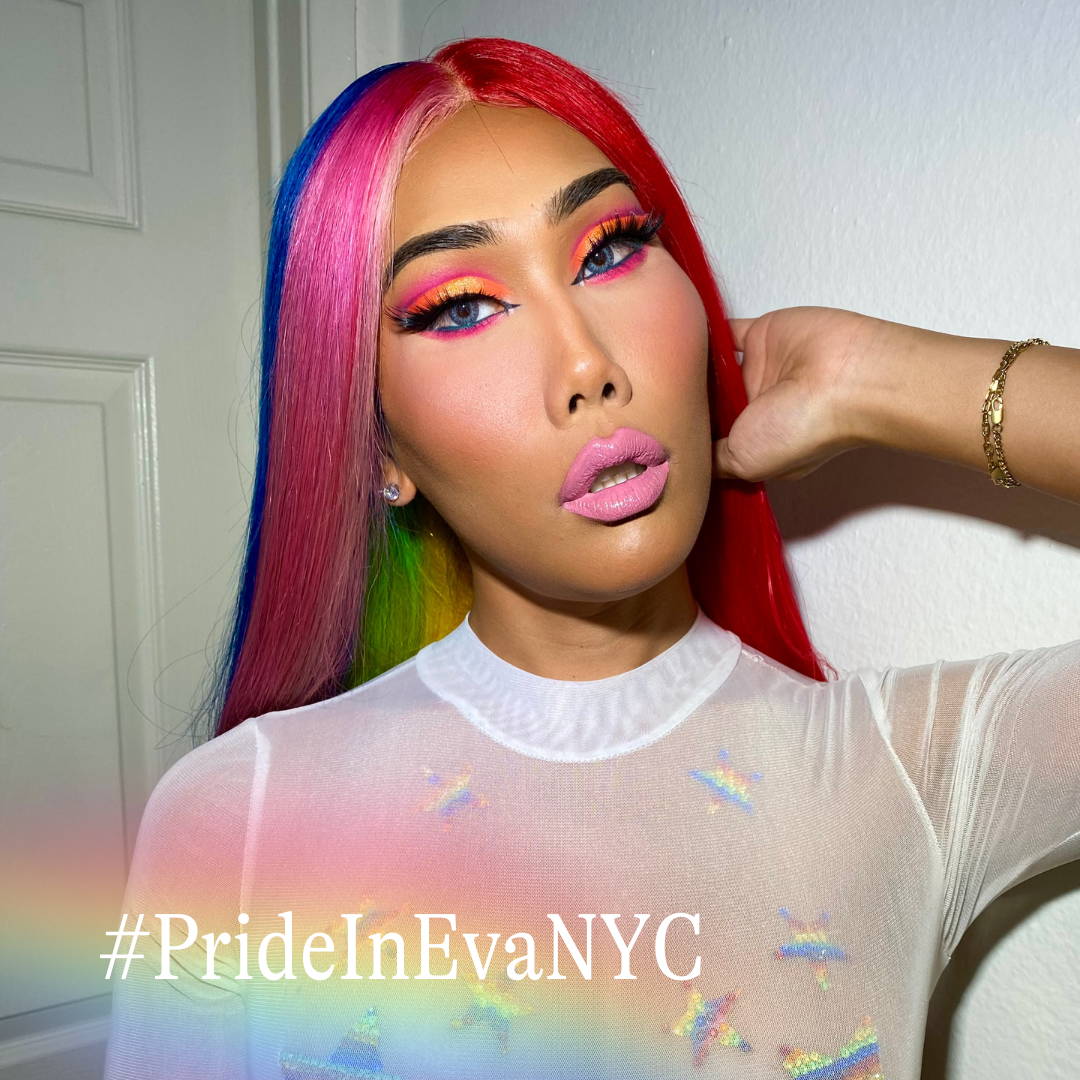 Ever since I was a little boy, I've always had very feminine tendencies. I think I displayed tendencies of just wanting to express myself in a feminine matter. Not knowing necessarily what being transgender was. Knowing that I had these feminine tendencies, my parents, luckily, were very supportive and always let me express myself however I wanted. My dad even gave me a Barbie playhouse for my birthday when I was very young. From that moment, I always knew that it was okay for me to be who I was. I knew that it was okay to express myself in a feminine manner, even though society was telling me that I was a boy. At home it was very safe for me to be however I wanted, and I thank my parents greatly for always supporting me and my self-expression. 
 
At the age of 15 I came out as homosexual to my parents. My parents were totally supportive. I'll never forget my mom's words, which were "okay, is there anything else that you want me to know?" She was like, "I already knew this about you." My dad was also very supportive as well. I lived my life for many years as a gay male. 
At the age of 18, I was introduced to the art of drag. Shortly after that, I started to excel at performing the art of drag. I was going to cosmetology school during the day for hair and I was performing drag at night. I finally graduated cosmetology school and started to work in the salons in Chicago, finding my way in the hair industry, because hair has always been a very expressive outlet for me. Before I transitioned, my hair was the one thing that I felt like set me apart. I had really long black natural hair. I knew that having this long hair, even though I wasn't a woman, was making me feel very comfortable in public because I would be portrayed in a feminine manner. Ever since I can remember I've always been obsessed with hair. 
At the age of 22, I auditioned for RuPaul's drag race and I got on for on my very first try. I was basically famous overnight. I'm so thankful to the art of drag, it has taught me so much about who I am. It really set me free on my gender journey. Through drag, I was able to discover that I wasn't just a man who dressed up as a woman. I indeed, was a woman. There was something that I needed to do about that. I was 25 years old when I decided, you know what – I can't keep living my life this way. I was very depressed. I was very suicidal. My mental health was struggling deeply because I wasn't living my life authentically. I finally decided to start taking estrogen and start hormone replacement therapy. My life has never been the same. That heavy dark feeling that I had on my chest before transitioning was instantly removed. I was starting to live my life authentically as a woman, and was starting to live my life the way that I should.
 
From the day that I started taking hormones to now, I look at all the different phases that I've gone through – from living my life as a gay male, to being androgynous, to now being a trans woman. And the one thing that I can say, I take great pride in accepting myself every step of the way. I think being able to accept yourself through every stage of your identity is the most beautiful thing ever and I know that that's what makes me who I am today. I take great pride in being an openly Japanese American Trans woman. 
I will always show up for my community. I want to encourage everybody to show up for trans people as much as you can. It's time for us to celebrate everyone in the community, as well as our allies.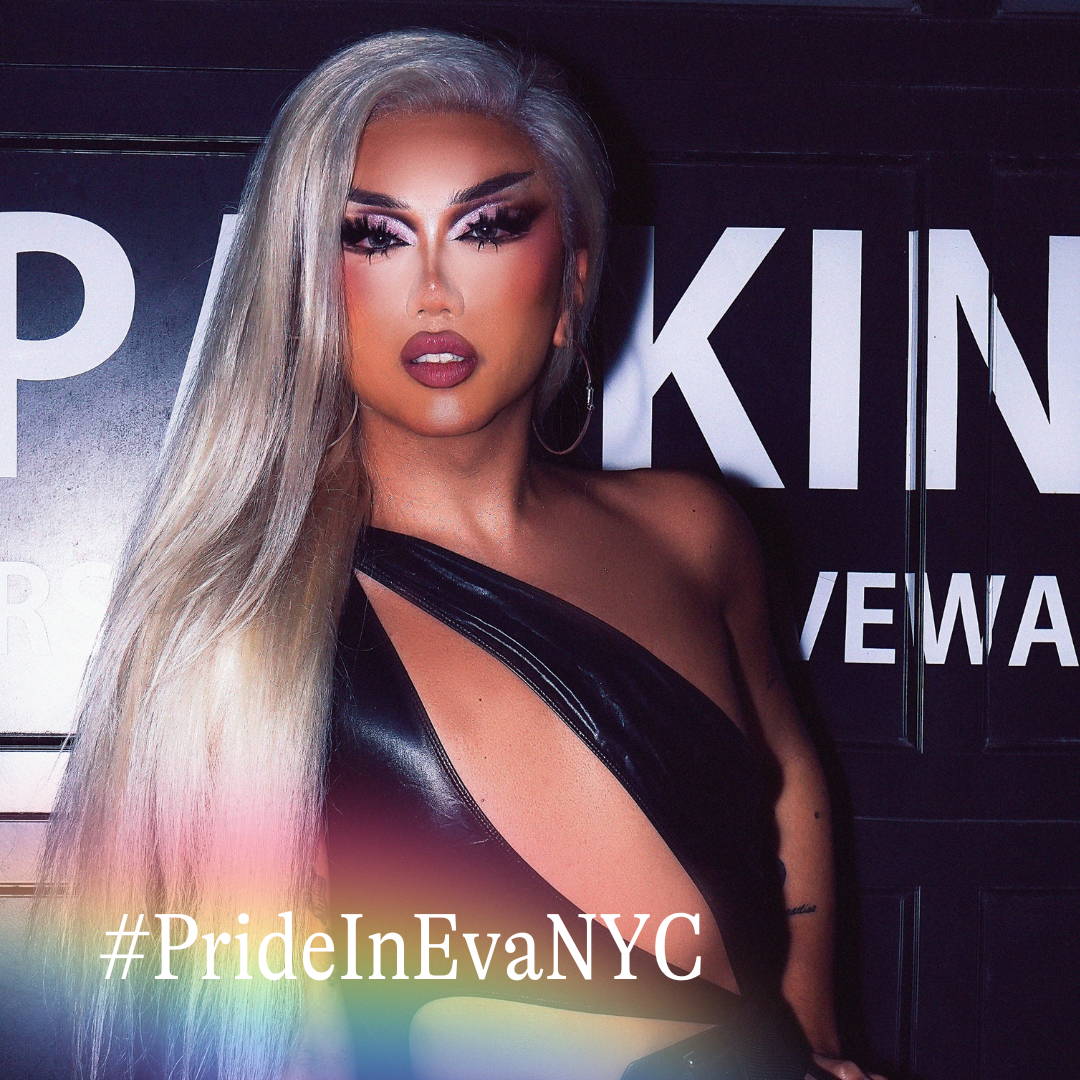 I'm an entertainer, a drag queen and DJ based in Brooklyn, New York. I've been a makeup artist for 12 years, and that's what got me to start doing drag four years ago. The transformation aspects of drag is truly what got me into it. You become the architect of your vision and your creativity and how you want to present that into the world. Visually. Starting off in drag, you don't make a lot of money, so you have to be creative with how you build your costumes, your makeup and your hair. And that's why I love Eva NYC because it's high quality professional grade products, and it's affordable for everyone. I pride myself on learning how to do hair at a very young age because I couldn't afford other wigs. I chose the name BaeJing because when I grew up in suburban New Jersey, one of three Chinese people in high school, there was a lot of shame placed on my heritage. So, when I moved to New York and decided to be a drag queen, I wanted to reclaim my Chinese heritage and became BaeJing because I'm everyone's bae!  
 
She is your Asian American glamorous show girl, but she's supposed to have a good time spread positivity. My advice for those coming out is it's never too early or too late to start living authentically.  
 
I had the privilege of moving to New York and doing it safely. But I know for some of those, it's not always accessible to move to a big city. And it's not always the safest to come out in your small town. Find support online if needed. My queer chosen family is everything to me. Pride is so important because I remember being a teenager and sneaking off to New York City Pride and seeing my first drag queen on a float. It changed my world. I strive to represent the queer Asian community and become that inspiration for those who are questioning themselves at a very young age just like how I was.  

#PrideInEvaNYC
The magic of self-expression belongs to all of us! Continue to take pride in hair care, self-care, and the art of beauty to live authentically. 💗 Over the next month, a proceed of every Kweeen Glitter Spray purchase will go directly towards one of the following organizations selected by our creators: Project Q, Trans Latina Coalition, and The National Center for Transgender Equality.  
 
Discover more of the #PrideInEvaNYC content series on our social channels, @evahairnyc on Instagram on TikTok!