October 14, 2021
What is Green City Force?
"One day we will live in green cities where everyone can thrive."  
For Green City Force, this is the vision, and Eva NYC is excited to partner with them to bring it to life.  
Green City Force is an NYC-based organization training local youth between the ages of 18-24 from low-income housing communities for a new and more equitable green economy. Their mission is to work toward a greener city, rooted in social, economic, and environmental justice with younger generations at the helm. They equip their trainees with the tools and resources to change the trajectory of their lives and access sustainability-focused jobs, preparing them for careers through green service. 
At Green City Force, young adults from the New York City Housing Authority are the driving force in transforming New York to become more sustainable, climate-resilient, and most importantly, eco-inclusive. In turn, their work has an incredible, positive impact on their own lives as well as on their community.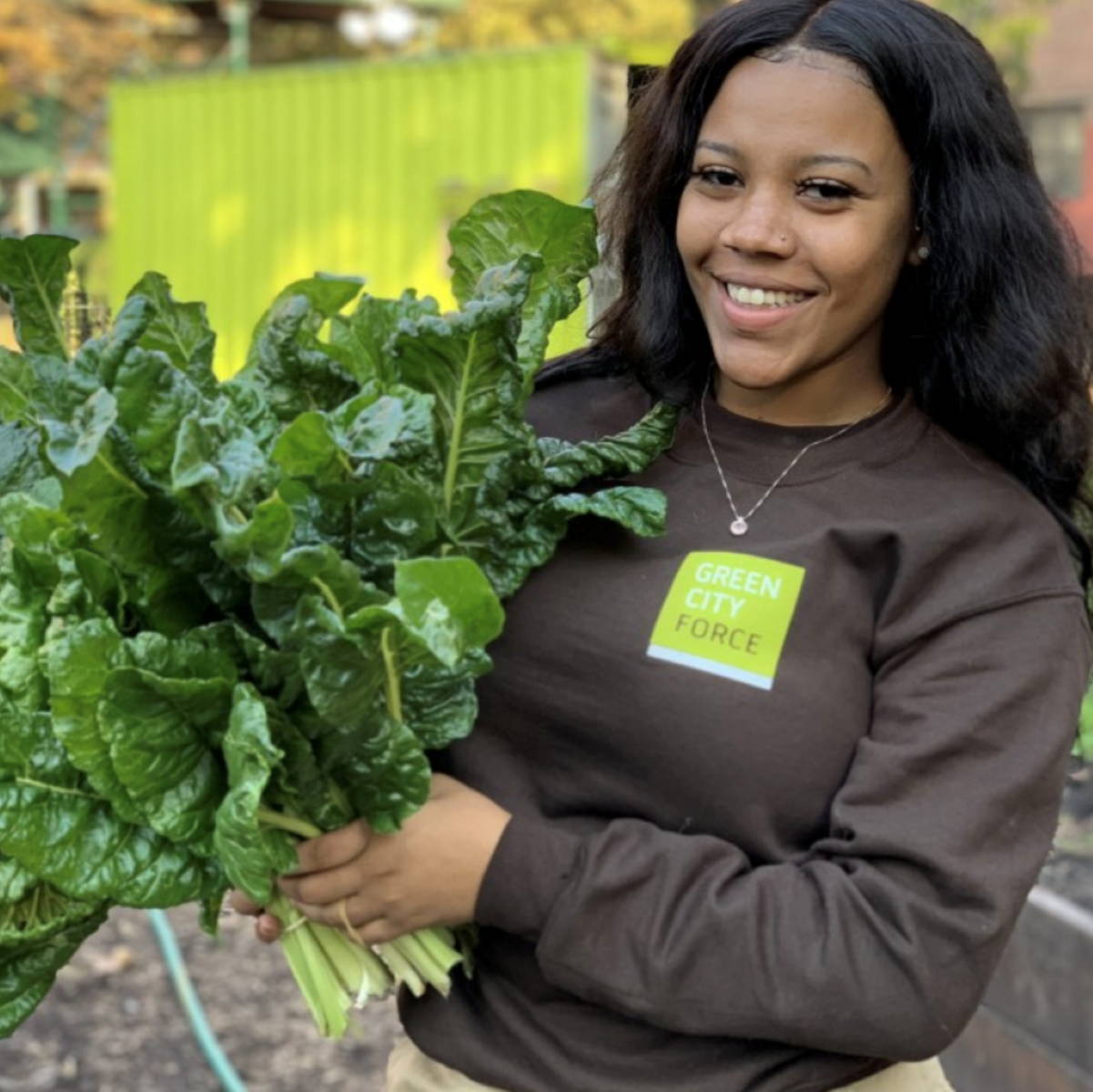 How
is
Eva NYC partner
ing
with Green City Force?
As a Brooklyn-based brand, at Eva NYC, sustainability and eco-justice in our backyard is at the heart of what we do. Through a $30,000 donation, Eva NYC will be a contributing sponsor of a local Brooklyn farm and its respective cohort team in Canarsie, Brooklyn, supporting the Green City Force Service Corps program.
Green City Force Corps Members gain hands-on experience through AmeriCorps service by driving initiatives across the city every day – building, educating, and serving fellow residents to make NYC public housing communities stronger, greener, more affordable, and healthier. 
Service Corps members at Green City Force are offered a variety of benefits, including alumni and career services. Through our partnership, Eva NYC will Eva NYC will play a role in engaging with participants on how sustainability impacts the beauty industry.
Corps Members will get to meet with our Corporate Social Responsibility and Sustainability team, our Product Development team to understand how ingredients are sustainably sourced, and our Purchasing team to learn about sustainable packaging.
This experience with Eva NYC will broaden the conversation around how Corp Members apply their learned skills toward the next steps in their careers. 
At Eva NYC, the key to feeling good isn't just looking good – it's doing good too.