December 05, 2022
Our Therapy Session Hair Mask is now even more effective! With 3X hydration after just one use, this new formula instantly repairs hair making it 2X stronger and smoother for 48 hours. Not to mention this iconic hair mask now comes in an even more sustainable jar made from 97% recycled plastic (PCR), so that you can give it another life when it's recycled!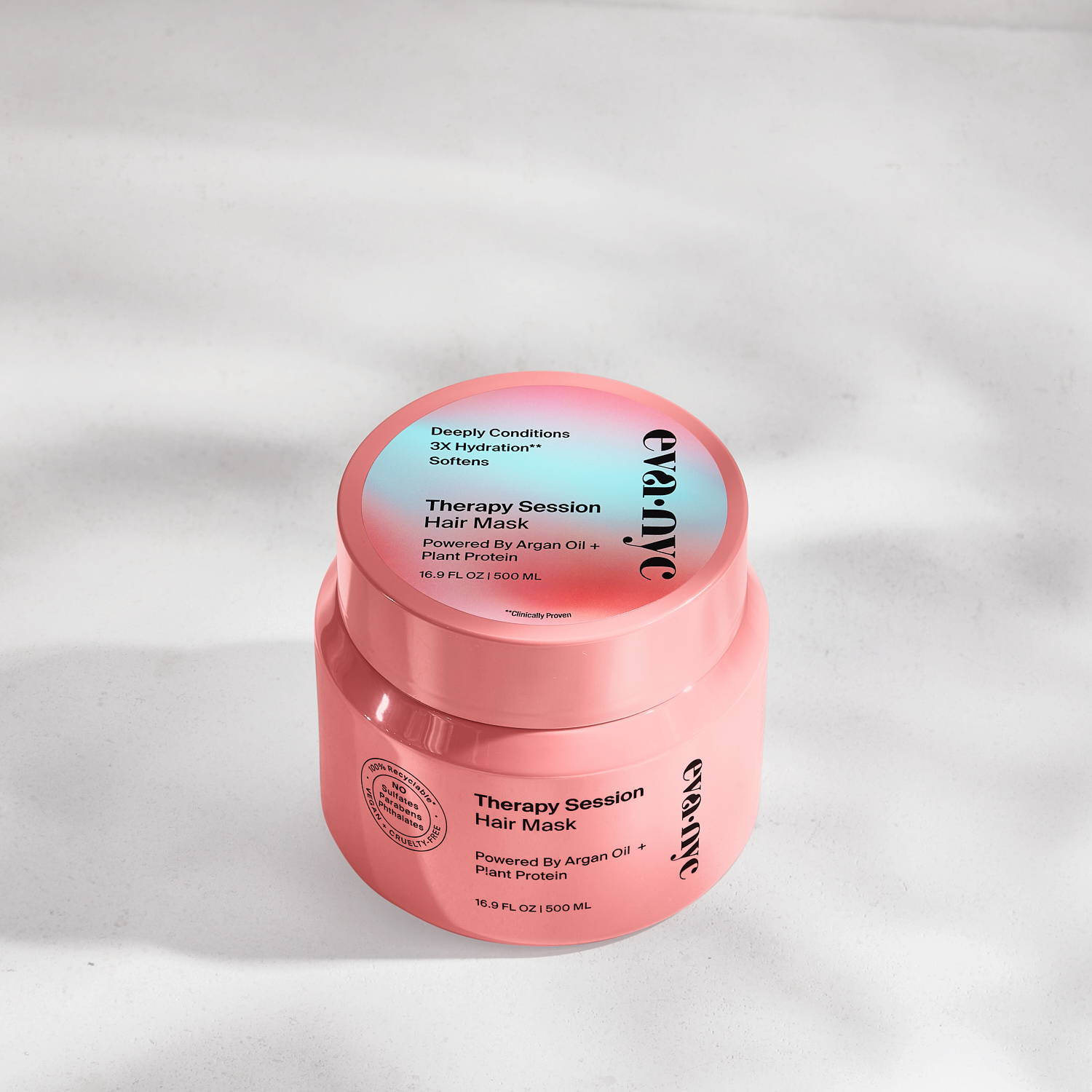 What are the benefits of the new Therapy Session?
This even more effective Therapy Session Hair Mask still gives you that much needed TLC and deeply conditions for luxuriously softer hair. It is now clinically proven to instantly repair damaged strands and deliver 3X more hydration after just one use! Not to mention, our new formula delivers smoother hair for 48 HRS and 2X stronger hair for 60% less breakage.  
The new Therapy Session Hair Mask is now even more sustainable too! Its new packaging is made from 97% post-consumer recycled plastic, which creates a lower carbon footprint than virgin plastic and is friendlier to the environment.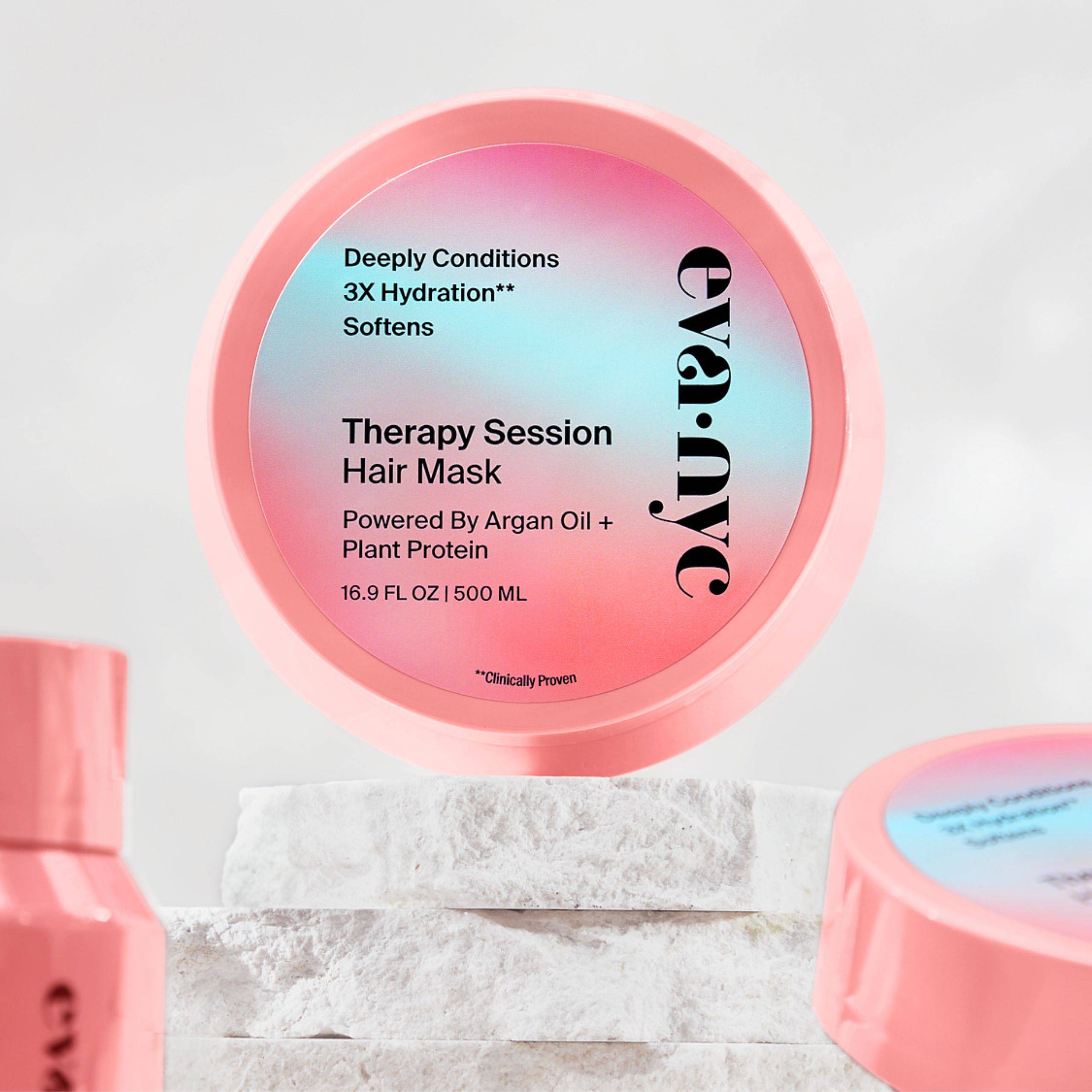 More about the new Therapy Session Hair Mask
Just like the original hair mask you know and love, this new formula contains a rich, creamy texture that melts into your hair while melting your troubles away. Apply to wet hair and leave Therapy Session in for 2-5 minutes as you begin to relax and unwind into your ultimate self-care routine! Don't forget to rinse!