June 29, 2022
Summer is here, which means so are more of those pesky UV rays! We all know that SPF is key when we're exposing our face and body to the sun, but did you know that your hair needs some protection too? Your stands will need a more protection as the sun comes out, so good thing we have products that will do just that and more!  
Not only can your individual strands be negatively affected by UV ray damage, but it can cause that fresh set of summer highlights to become brassy and dull. That's why it's essential that you use products that will help you protect your hair, maintain your color and treat any damage that fun in the sun may cause!  
If this is news to you and you don't know where to start, we've got you covered (literally)!  
Magically Protected with our Eva NYC Mane Magic 10-in-1 Collection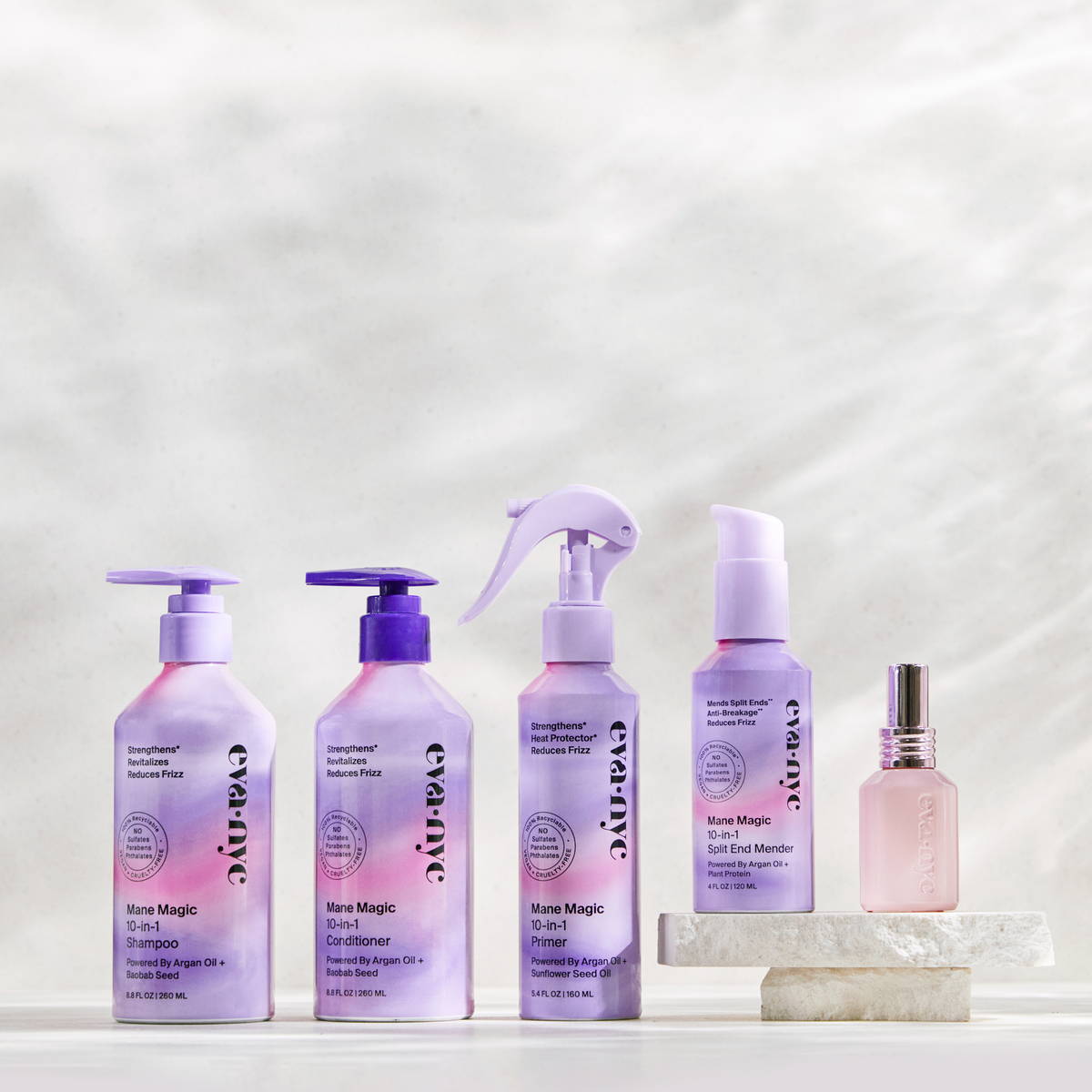 This collection of magical hair potions can't help but be a mainstay in our summer line up and we're sure you'll feel the same!  
Not only is our Mane Magic 10-in 1 Primer packed with ten amazing benefits – one of those benefits happens to be protection from those pesky UV rays! Add our strand-revitalizing Mane Magic Shampoo and Conditioner then top it off with the Mane Magic 10-in-1 Split End Mender to smooth it all out.  
If you're looking for a regimen that will do it all and a little bit more, we've created a convenient set for you to shop here! 
Post-Fun in the Sun Love with Eva NYC Therapy Session Hair Mask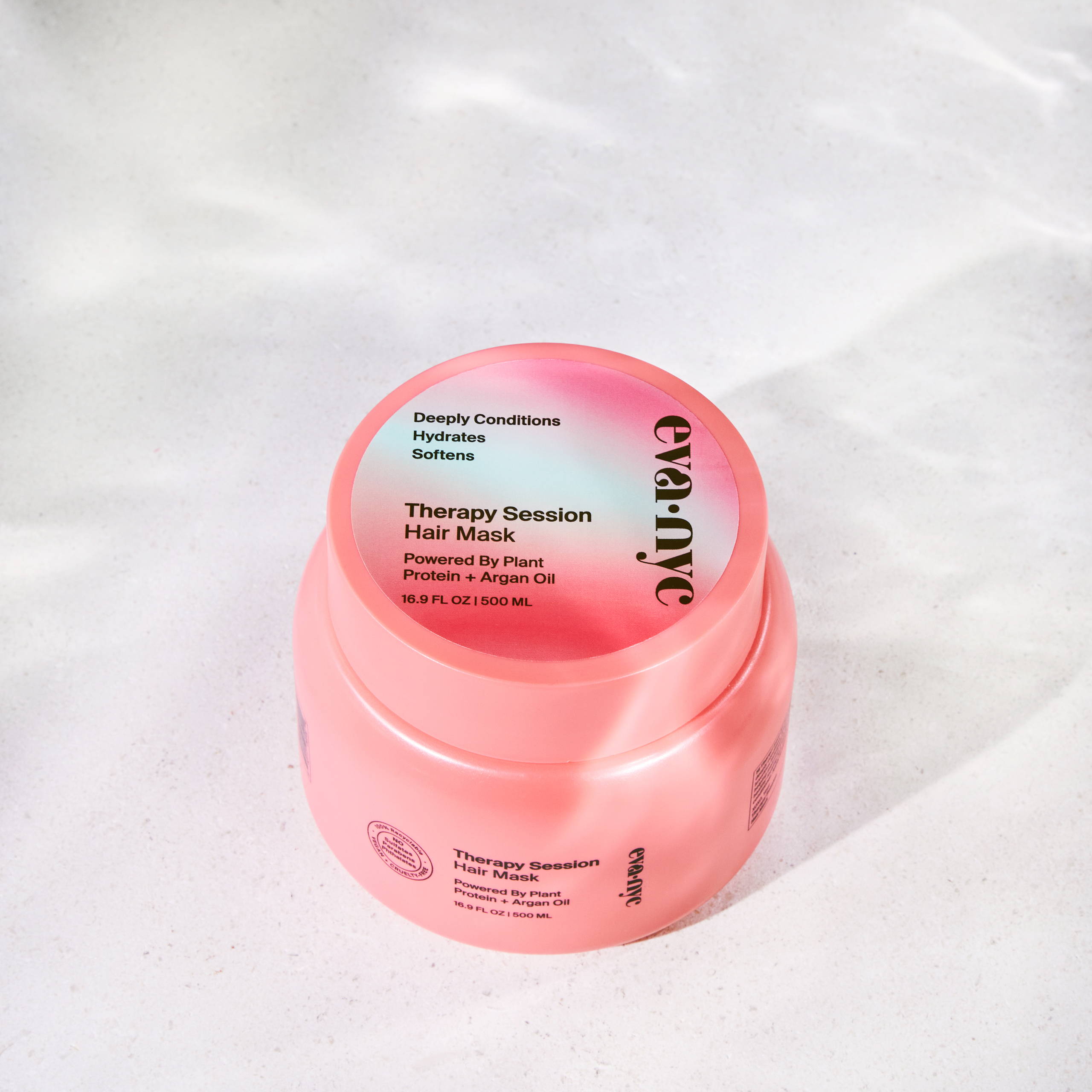 Tried and true: 97% of consumers agree that this is the best hair mask they've ever used!  
Along with the amazing benefits that it's Argan Oil provides, Therapy Session contains strand-strengthening Plant Protein – a duo of powerful ingredients that will nourish, soften, and hydrate hair. A perfect remedy for any dryness that excessive sun exposure or swimming in the ocean or chlorine may have caused! 
Whether you've been sitting poolside or taking a dip, our essential hair mask will be your go-to treatment for healthier hair this summer. 
Fresh Color ALL Summer Long with Eva NYC Brass to Sass and Tone it Down Leave-in Cream

s
Are these longer days sapping the life from your salon-fresh (or natural) hair color? Our new Tone It Down Blonde and Brass to Sass Brunette Leave-In Creams are here to the rescue! 
Just throw one of these in your beach bag and run it through damp OR dry hair. They will deliver radiant hair color and neutralize any sun-induced brassy tones for blondes or brunettes - PLUS they're clinically proven to provide the 24 hour hydration your hair is thirsting for after catching all those sun rays. 
We want you to live your best, healthiest life, so keep us with you all summer long to protect from damages. Summertime fine awaits!