August 31, 2023
Looking to maintain that just washed hair look, even on day 2 or 3? Dry shampoo for hair or hair texture spray are two popular product options that help revive hair, but what is the difference between the two and when do you use them?  
What Does a Texturizing Spray Do

?  
A dry texturizing spray is a matte hair spray best used to bring out your hair's natural shape while adding texture. Whether you have straight, wavy or curly hair, it fights flatness and is the perfect product to help with styling and adding body! Texture sprays are perfect for achieving those effortless looking hair styles, adding a little tousle to your hair's natural movement.  
Is a Texturizing Spray the Same as Hair Spray?
It's easy to confuse the purpose of hair spray versus texture spray. They both help to hold hair styles for longer periods of time, but a hair spray is better for a more polished, crisp look with a glossy finish while a texture spray delivers a style that's more undone with a soft matte finish.  
How to Use a Texture Spray
Use a texturizer hair spray on damp hair before styling to add grit to fine, straight or just-washed hair, or after styling on dry hair as a finishing touch to hold in styles without weighing down hair and for a more deconstructed look. To apply, shake the can and hold 6-8 inches away from your head and spray all over.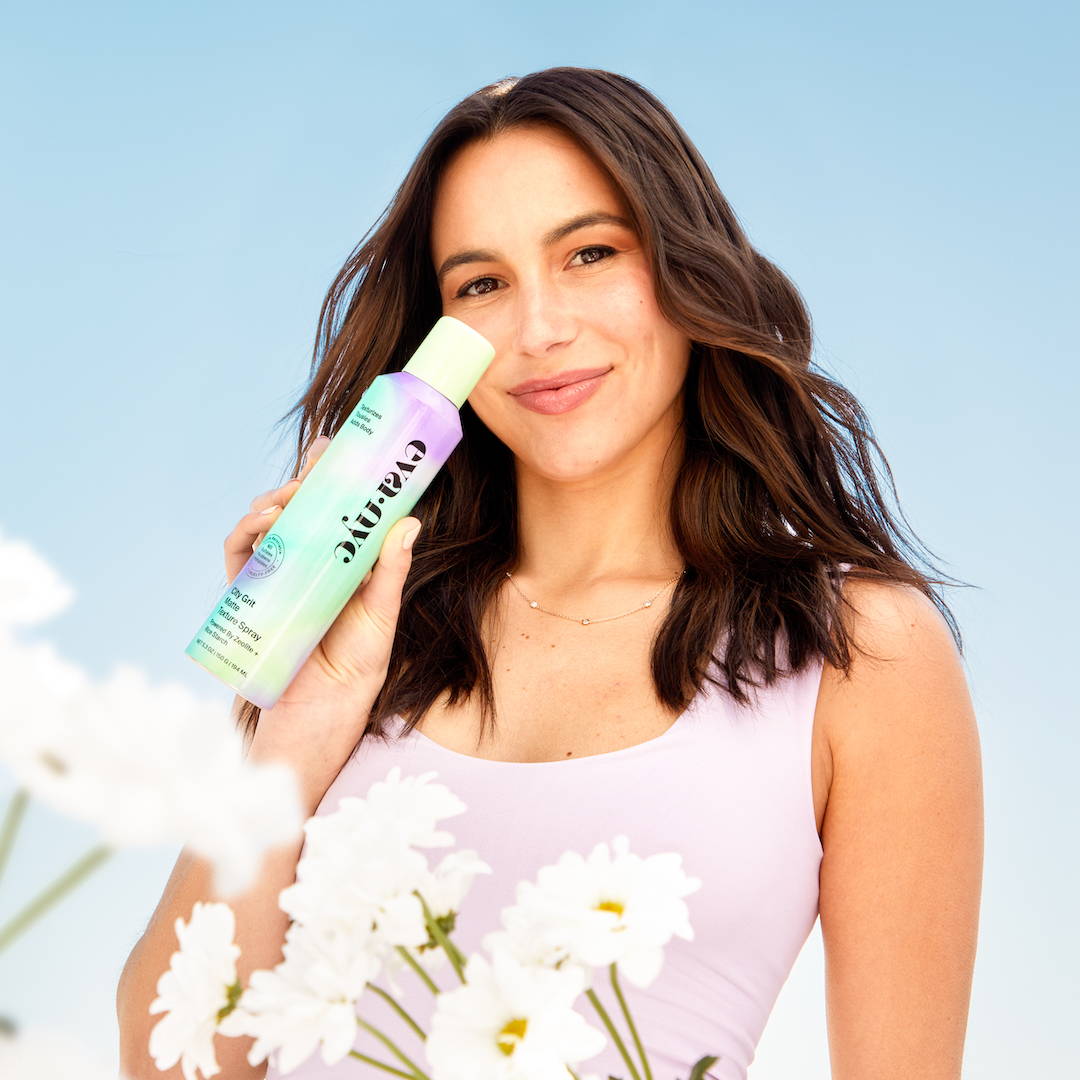 What Ingredients Are in Our Texture Spray?
Rice Starch: A light and porous powder that absorbs dirt and oils while providing separation, volume and texture to locks.  
Zeolite: Highly absorbent mineral-based molecule celebrated for building long-lasting volume and gripping texture. 
This formula creates effortless and enviable body with a soft matte finish, for an undone look that's never trying too hard. It fights the flatness and brings the style! 
What Does Dry Shampoo Do

?  
Dry shampoos are typically aerosols or powders that are applied to hair to absorb oils between wash days, that gives your hair a refreshed look. Use dry shampoo for hair when you want to revive hair from looking oily and give it that just-washed look.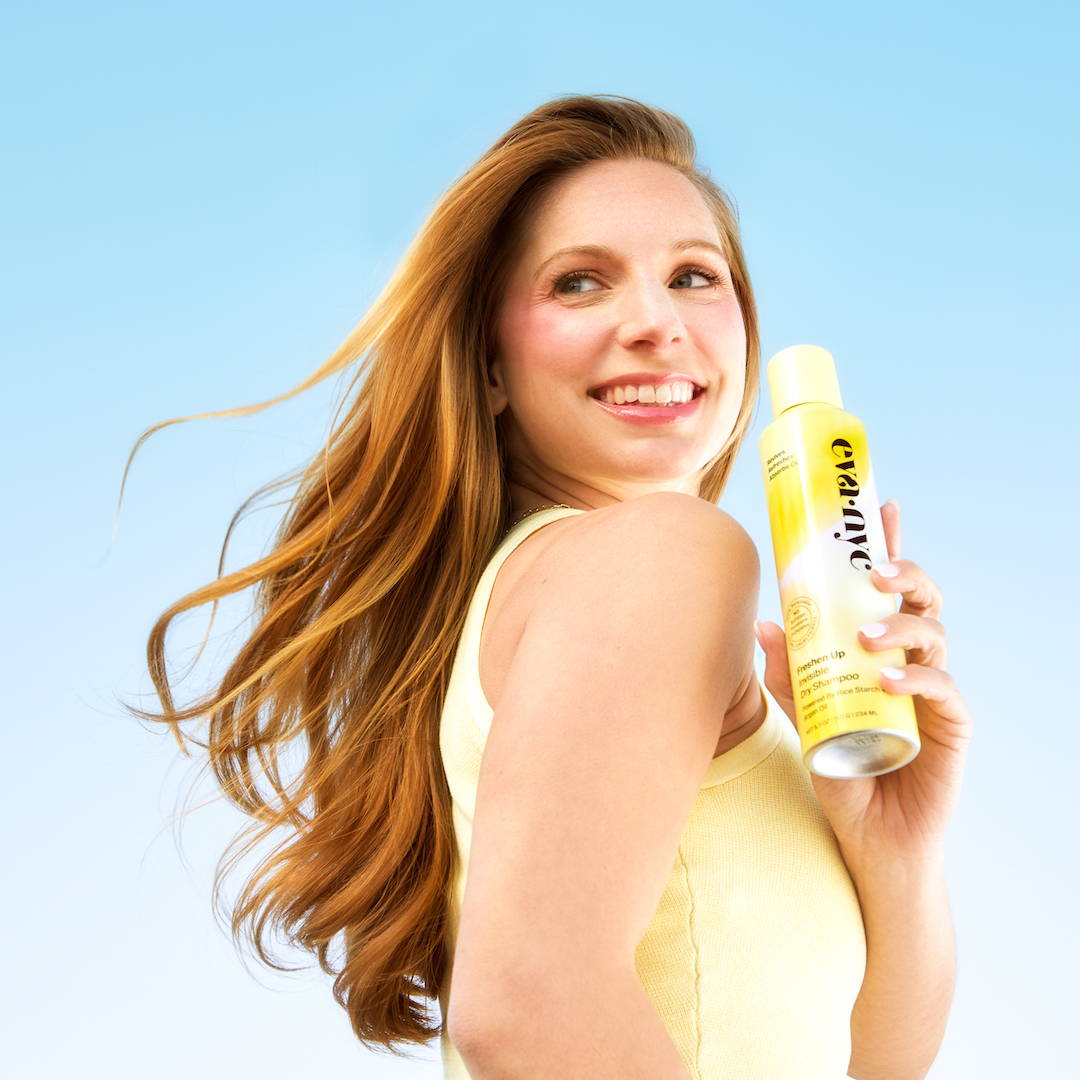 What Ingredients Are in Our Dry Shampoo?
Our Freshen Up Invisible Dry Shampoo is perfect for busy schedules and helps keep all hair types looking fresh longer without washing. It's invisible formula instantly revives lifeless hair by absorbing excess oil and odor, leaving it clean, fresh and bouncy. It's powered by: 
Argan Oil: Contains high levels of essential fatty acids, powerful antioxidants and vitamins A, C, and E. 
Plant Protein: Hydrates and smooths damage for healthy-looking hair. reduces the appearance of breakage, making brittle hair feel silky smooth. 
Our formula is also free of benzene and other harsh chemicals. It is safe to use on keratin, Brazilian, and color-treated hair. 
How to Use Dry Shampoo
To apply, shake the bottle and hold about 10-12 inches away from scalp and spray hair lightly for even coverage. Use fingertips to massage through roots.  
When to Use a Texture Spray vs. Dry Shampoo
While both products are meant to absorb excess oils, a dry shampoo works to extend hair styles and a texture spray works to prepare them. 
To put it simply, use dry shampoo in between washes to keep hair looking clean and refreshed and use a texture spray before styling to add grip, or after for extra volume and texture.