March 21, 2022
We've been working on our hair styling game! With four unique hair products that will give you a good hair day with just a spritz, this guide will help you find the best hair styling spray for all hair types! Whether you're looking for volume, heat protection, or frizz-free curls, there's enough Eva NYC to go around. 
Keep scrolling to find your new holy grail! 
Spray for Wavy Hair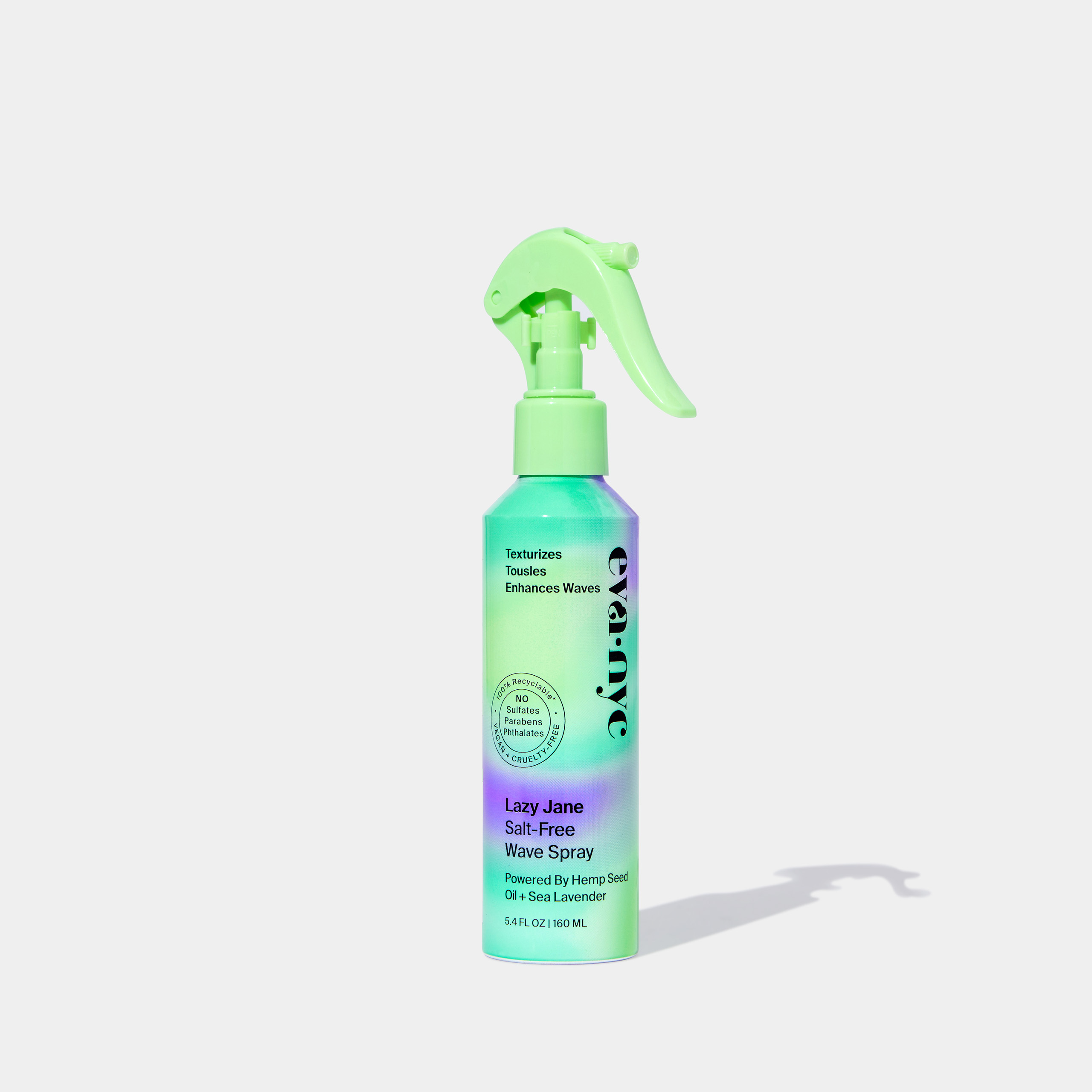 Wavy hair is all about that natural, carefree energy. If you're dreaming of effortless, back-from-the-beach waves with ultra-soft touchable texture, we got you! Our Lazy Jane Salt Free Wave Spray moisturizes + instantly texturizes to create waves without stickiness, dryness or crunch!   
How to use: Use our salt-free wave spray by shaking well and spraying through damp or dry hair. Give your hair a few scrunches and wait for beach waves to appear! No vacation days necessary. 
Spray

For Hair Volume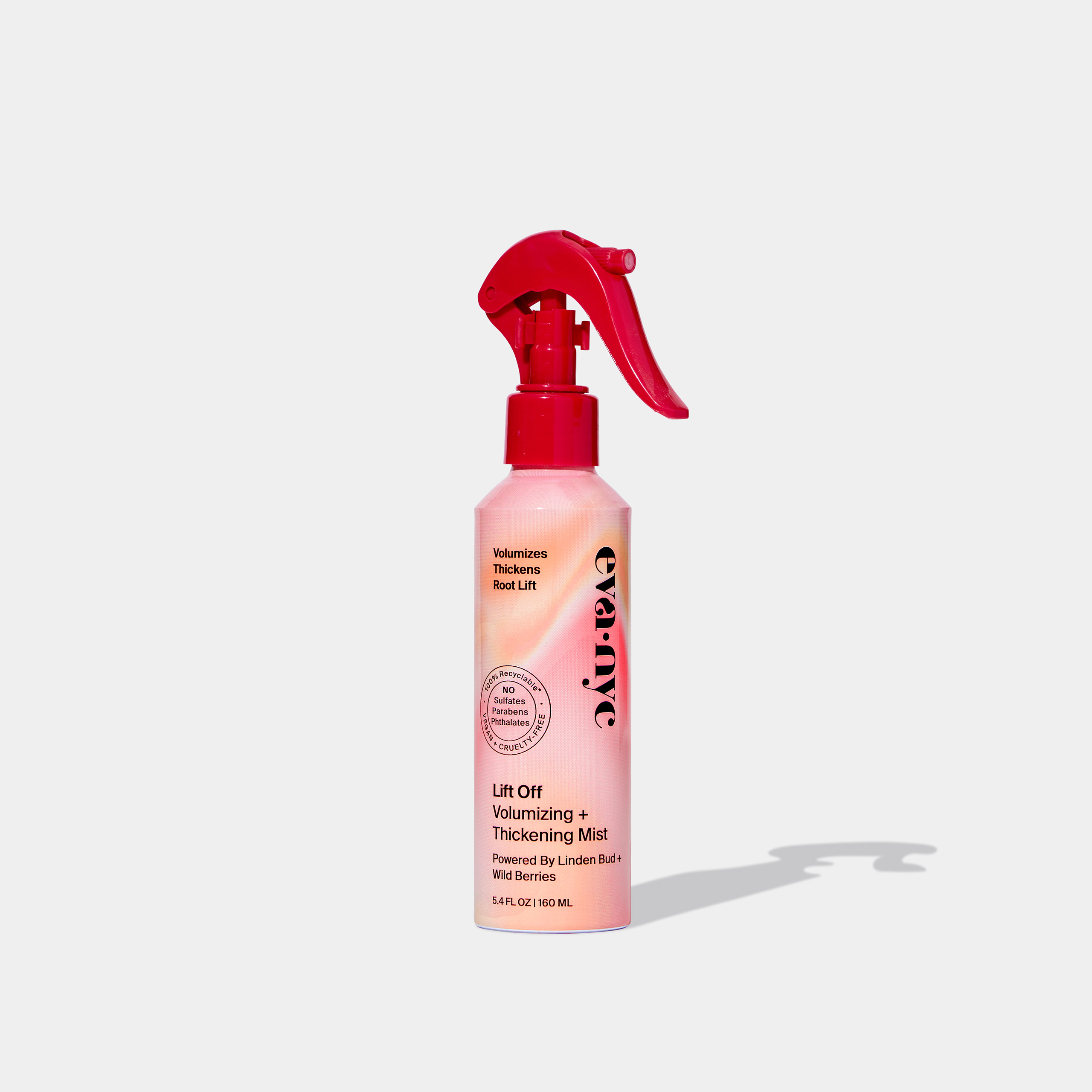 Our gift to you: va-va-voom volume! Introducing our Lift Off Volumizing + Thickening Mist ,the best volumizing hair spray that will give you that extra oomph you need to take your hair soaring to new heights.  
From casual days to special occasions, our volumizing spray is your ultimate hair styling companion. It doesn't just add volume to your hair; it also moisturizes and thickens. It's lightweight, non-sticky formula leaves hair voluminous, soft to the touch and clinically proven to be 3X more voluminous.* Enhance your look with a luscious touch of Lift Off!   
How to use: Use our volumizing + thickening spray by applying on damp hair, focusing on roots through lengths. Comb through and style as desired. Hint: use a brush or blow dry to pump up the volume. 
Best Heat

Prote

ctant

Spray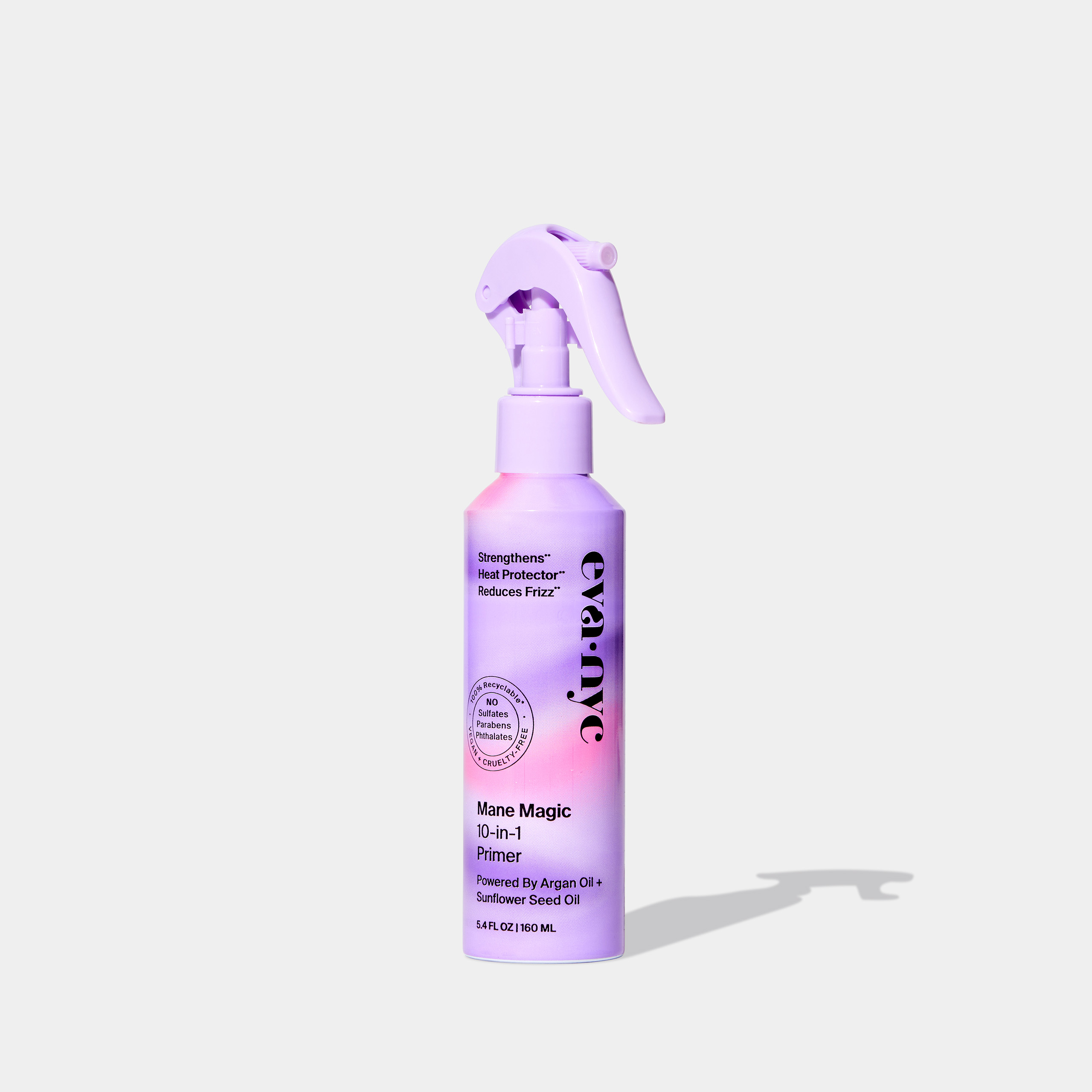 Sometimes, we just want it all – strengthening, heat protection, and frizz control – without the hassle of multiple products. That's where our Mane Magic 10-in-1 Primer sprays come to the rescue. Simplify your styling routine with one miracle potion that's packed with protein. Mane Magic 10-in-1 Primer contains argan oil and sunflower seed oil to bring antioxidant benefits like vitamins A, C, and E to your strands! 
Get all the benefits for healthy hair with a spritz of our Mane Magic 10-in-1 Primer. Our unique formula gives hair its daily dose of vitamins and nutrients, with 10 benefits in one magical bottle. Mane Magic 10-in-1 Primer cuts drying time, detangles, protects from heat styling (heat protection 450), reduces frizz, and will even protect hair from UV rays.**
Best Heat Protectant for Fine Hair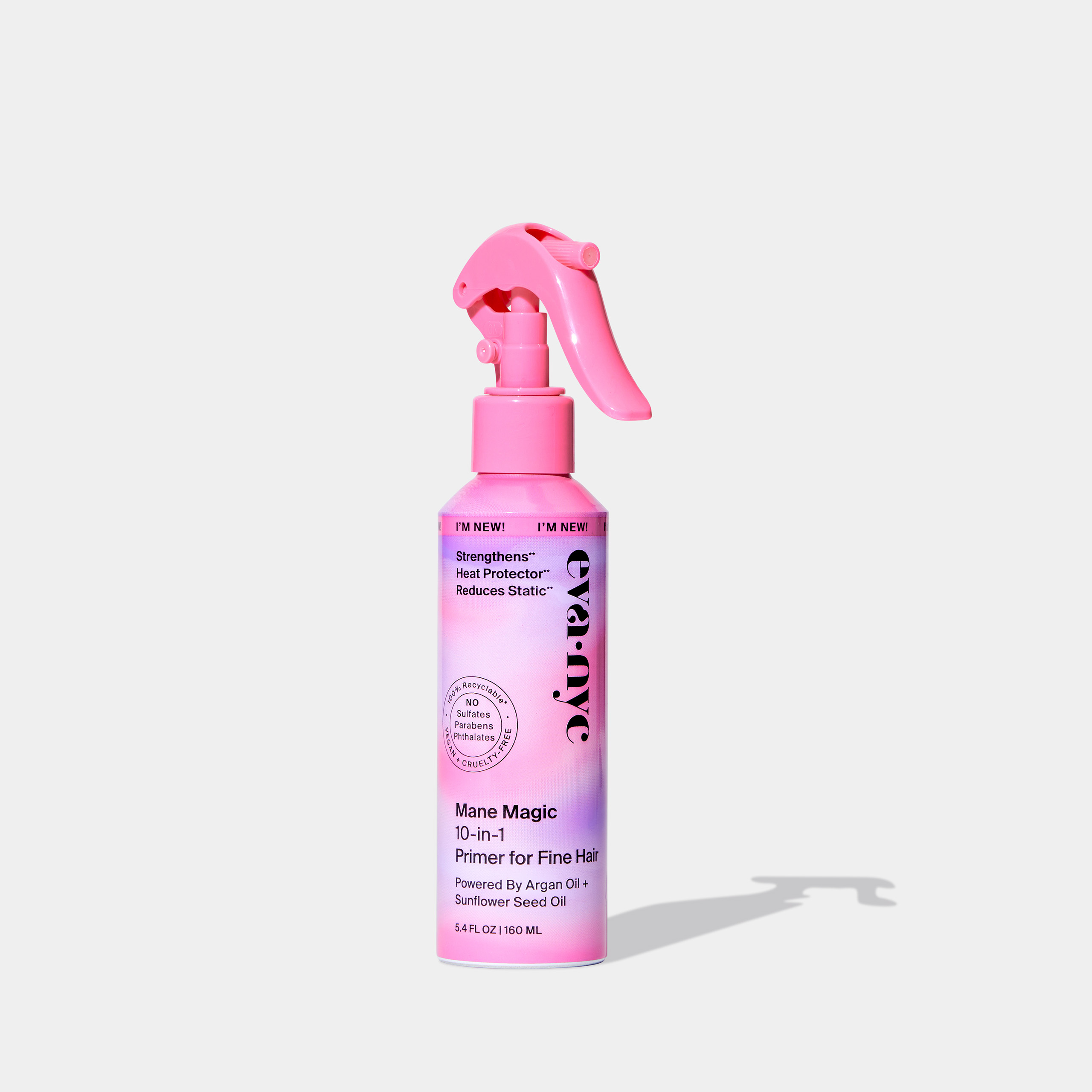 Tired of juggling multiple products for your delicate fine hair? Look no further – our Mane Magic 10-in-1 Primer for Fine Hair is your one-stop solution. It's lightweight multi-tasking formula gives strands their daily dose of vitamins & nutrients, without weighing down fine hair. Just like our original Mane Magic 10-in-1 Primer, our Primer for Fine Hair provides heat protection from hot tools up to 450 degrees, strengthens, and reduces frizz + static.*** 
How to use: Use Mane Magic 10-in-1 Primer or Primer for Fine Hair on damp hair. Shake bottle and lightly mist mid-lengths to ends prior to detangling or heat styling.  
Hair Spray for Curls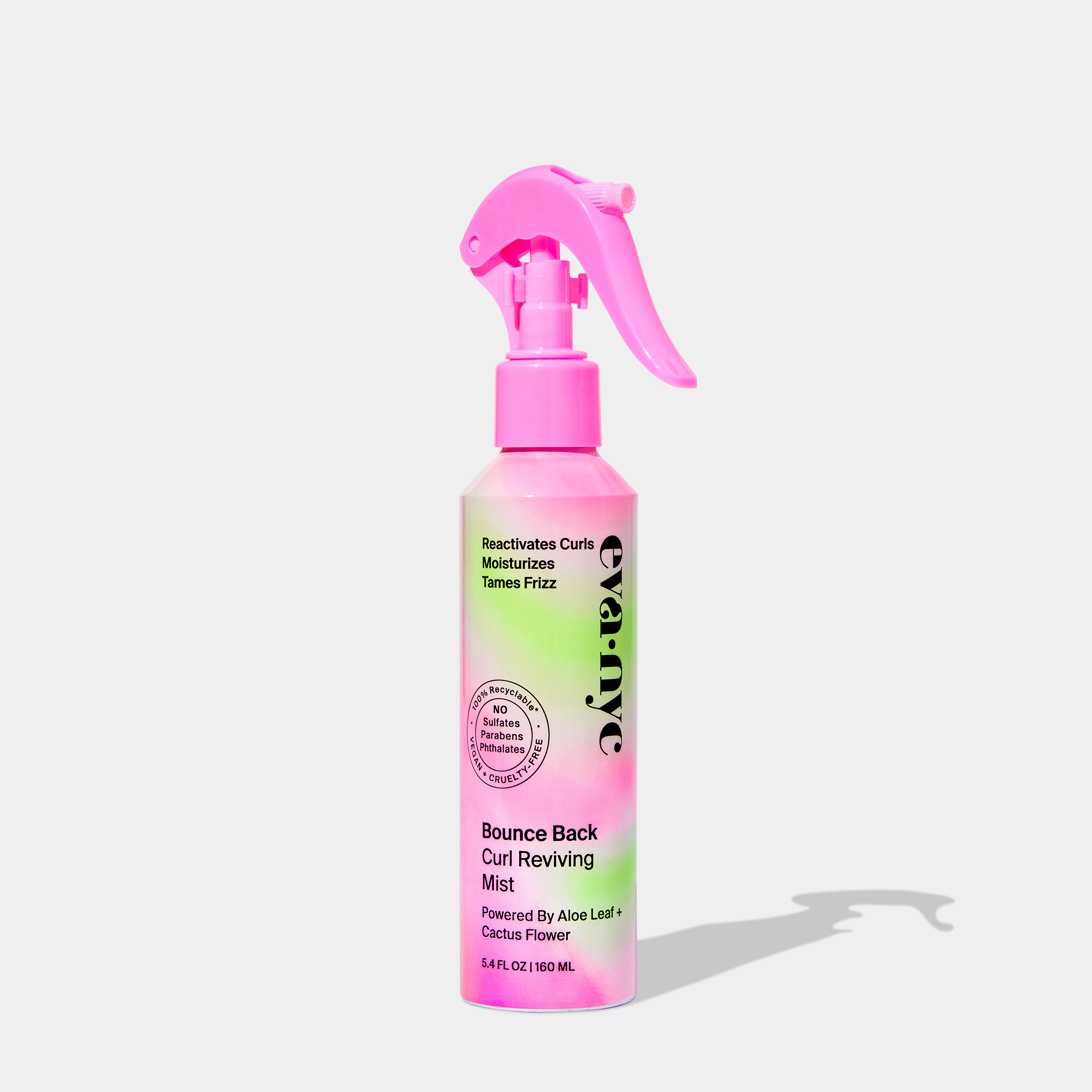 Looking for a bold product to revive your curls? Here's our ultimate curl crush. Deliver an instant energy jolt to tired, fallen curls by spraying our Bounce Back Curl Reviving Mist on hair. Powered by aloe leaf, cactus flower, and pequi extract, this mist locks in essential moisture and will leave curls feeling soft to the touch. 
Bounce Back Curl Reviving Mist will reactivate, revive, and redefine your curl pattern. Restore the boost to your bounce and get ready to take on the day.  
How to use: Use our curl spray on dry, pre-styled curls that need a lift. Spritz all over hair. Tilt head forward and scrunch in an upward motion to coax curls back to life. 
No matter your hair goals, there's a styling spray that's eagerly waiting to work its magic on your locks. Looking for products that pair well with your hair styling spray? Take our hair quiz for a personalized hair routine, just for you!  
*Clinically tested to perform when used as a system with Eva NYC Lift Off Volume Shampoo + Conditioner. 
**Clinically tested to perform when compared to not using Eva NYC Mane Magic 10-in-1 Primer. 
***Clinically tested to perform when compared to not using Eva NYC Mane Magic 10-in-1 Primer for Fine Hair.