October 10, 2021
As cozier seasons approach, most blondes are looking for new ways to maintain the bright, sun-kissed color they achieved during the warmer months — an undertaking to say the least.
Whether your blonde locks are au natural, or the result of hours spent at the salon, they require some serious upkeep to stay bright and free of brassiness.
Blonde hair has always been the most difficult shade to maintain but it's especially challenging when you're fighting against turning green from the chlorine AND yellow from just going about your daily schedule. 
Why do you need brass-fighting hair products in your arsenal?
Blonde hair turns brassy because it basically soaks up everything. From the minerals in your shower water, to the constant battle against air pollutants, and any products you may put in it — we really should give blondes more credit, they're out here fighting a never-ending war against brass.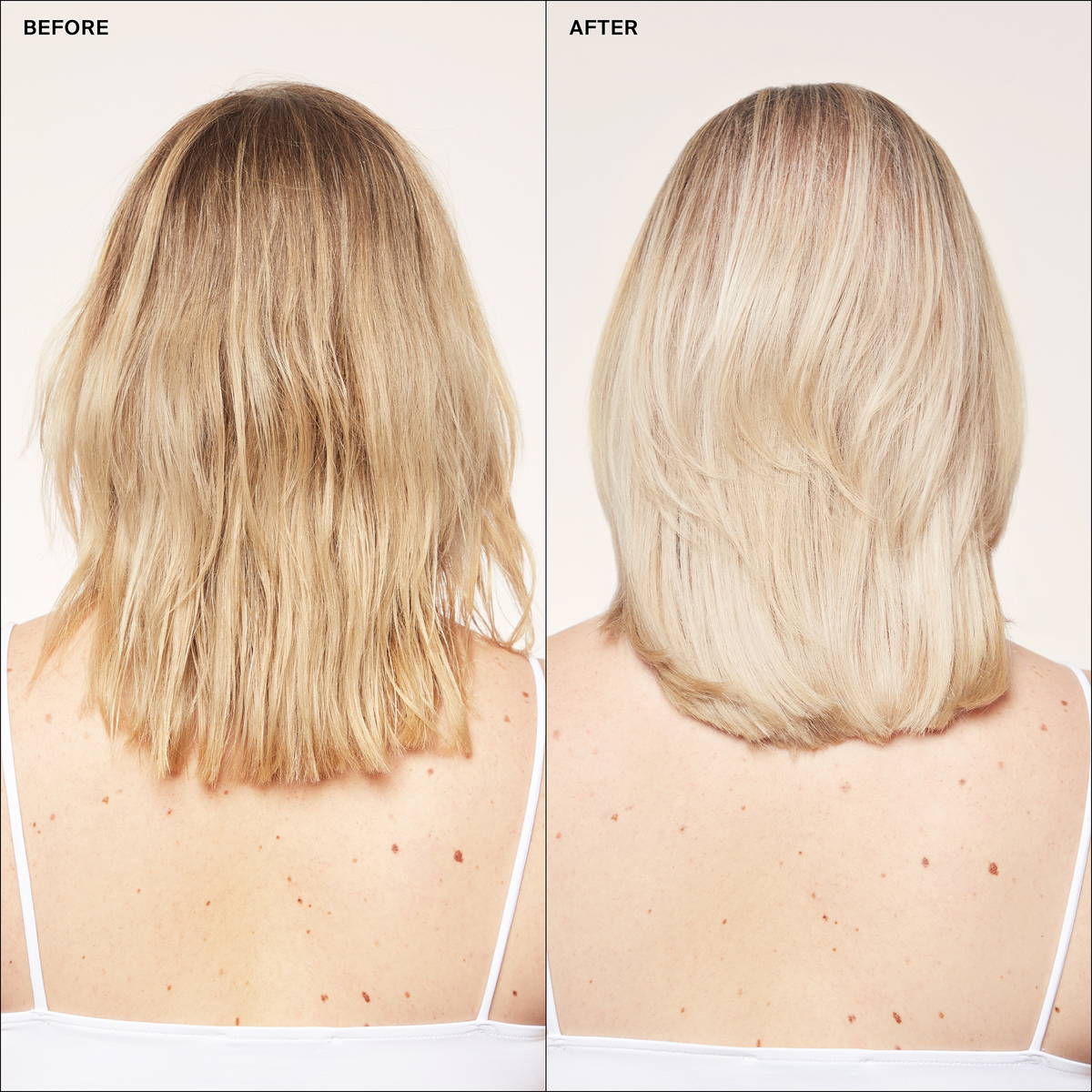 Using products like shampoo and conditioner with purple undertones are a great at-home solution to tone and combat yellow brassy tones in blonde hair. Much like the color correctors you might use in your makeup routine, purple shampoo and purple conditioner neutralizes the orange and yellow tones that cause these unwanted shades. 
How often should you be using your purple shampoo + conditioner?
The frequency that you use products like these depend on a multitude of things because no two blondes are exactly alike! Depending on your level of brassiness, most blondes love using Eva NYC's Tone It Down Purple Shampoo + Conditioner anywhere from 1-3 times a week.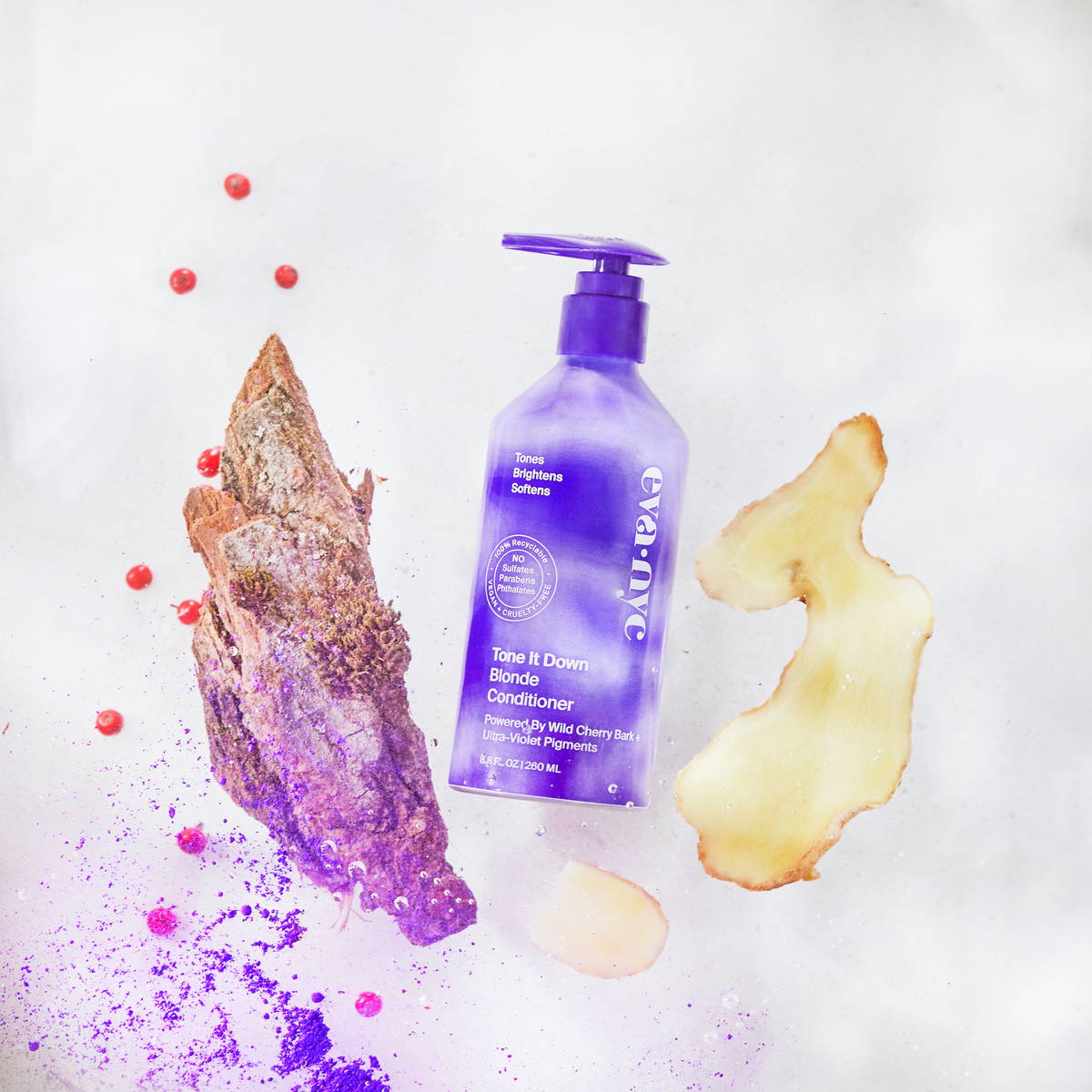 To deliver cool-toned radiance to blonde hair that's bright, shiny, and soft, we recommend using our Tone It Down! Collection. It consists of not only a purple shampoo for blonde hair but a corresponding purple conditioner as well!
Both products contain ultra-violet pigments that neutralize yellow brassy tones, for salon-fresh blonde, every time! Their vegan formulas are keratin + color safe, and feature nutrient rich ingredients like Wild Cherry Bark for deep conditioning benefits and Ginger Root Extract for moisture.  
Not to mention, they're packaged in 100% recyclable aluminum cans! So, you can just add it to your curbside bin, and it will continue to be recycled forever.  
Time to kick some serious brass!