October 22, 2021
Listen — we know there are probably millions of DIY posts saved in your "for later" folder but these hair hacks are too good to keep to ourselves.  Keep reading for simple tips and tricks that your hair wants you to know about.
The color-enhancing duo of
y
our dreams.
From sun damage to unavoidable pollutants, the warmer months can wreak havoc on color-treated hair.
Mix our argan oil and plant protein-powered Therapy Session Hair Mask with one of our ultra-pigmented, color-enhancing conditioners to create a potion that leaves hair shiny, hydrated, and toned to perfection in one step!
Choose our bright blue Brass to Sass Conditioner, if you're looking to add radiant richness to your brunette strands or our purple Tone It Down! Conditioner, if you're a blonde looking to kick brassiness to the curb.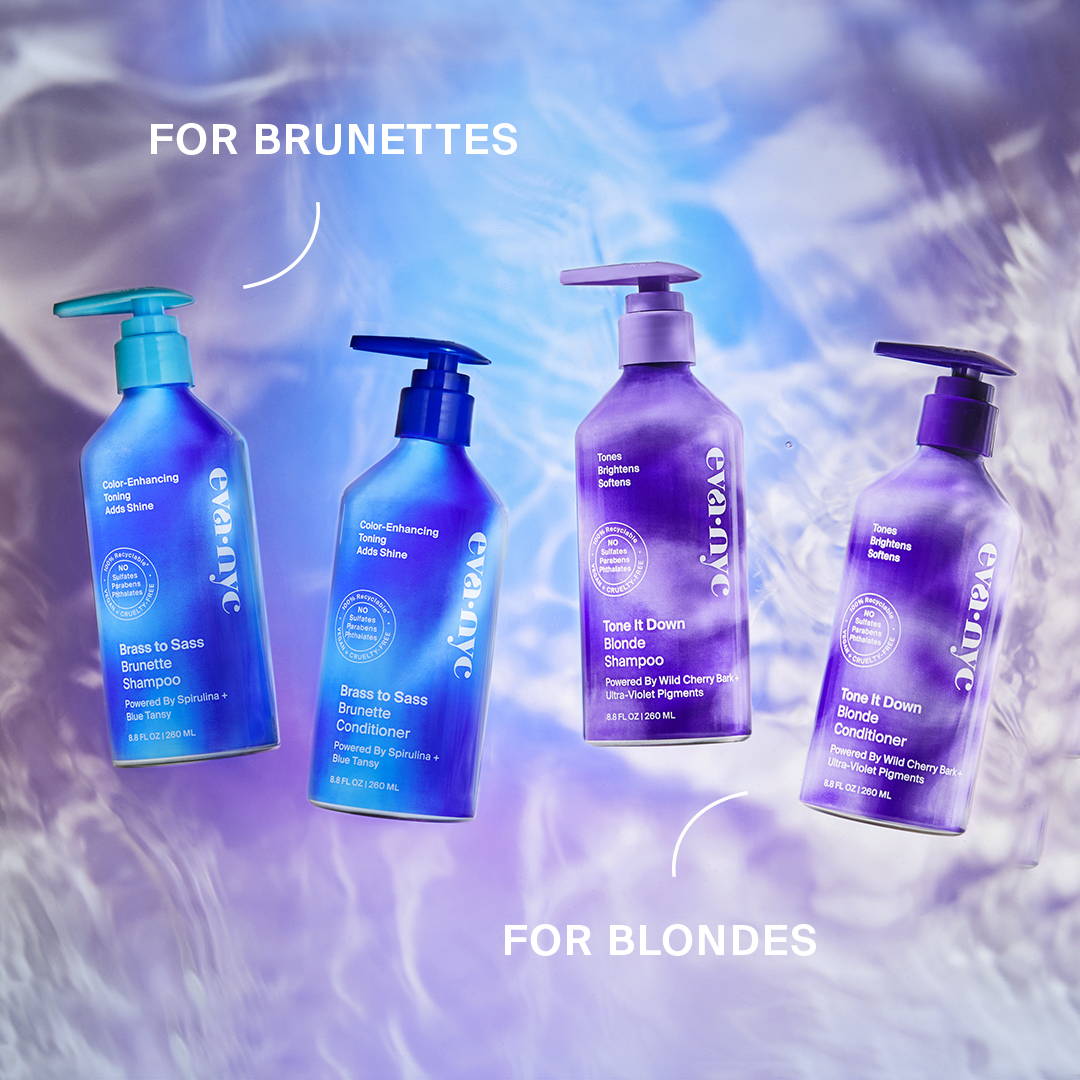 Keep that summer glow going all
year long.
Hot girl summer is transitioning into a cozy girl fall, but that doesn't mean your glow-y skin and hair must make an exit too!
Just Glisten Hair + Body Shine Mist's weightless formula delivers luminous shine and a healthy glow to both our hair and skin (another two for one!), making it the perfect antidote to any dullness.
We recommend spraying this weightless mist 6-8 inches away and focusing it on light-catching areas like styled hair + your collarbone décolletage for the ultimate camera-ready glow!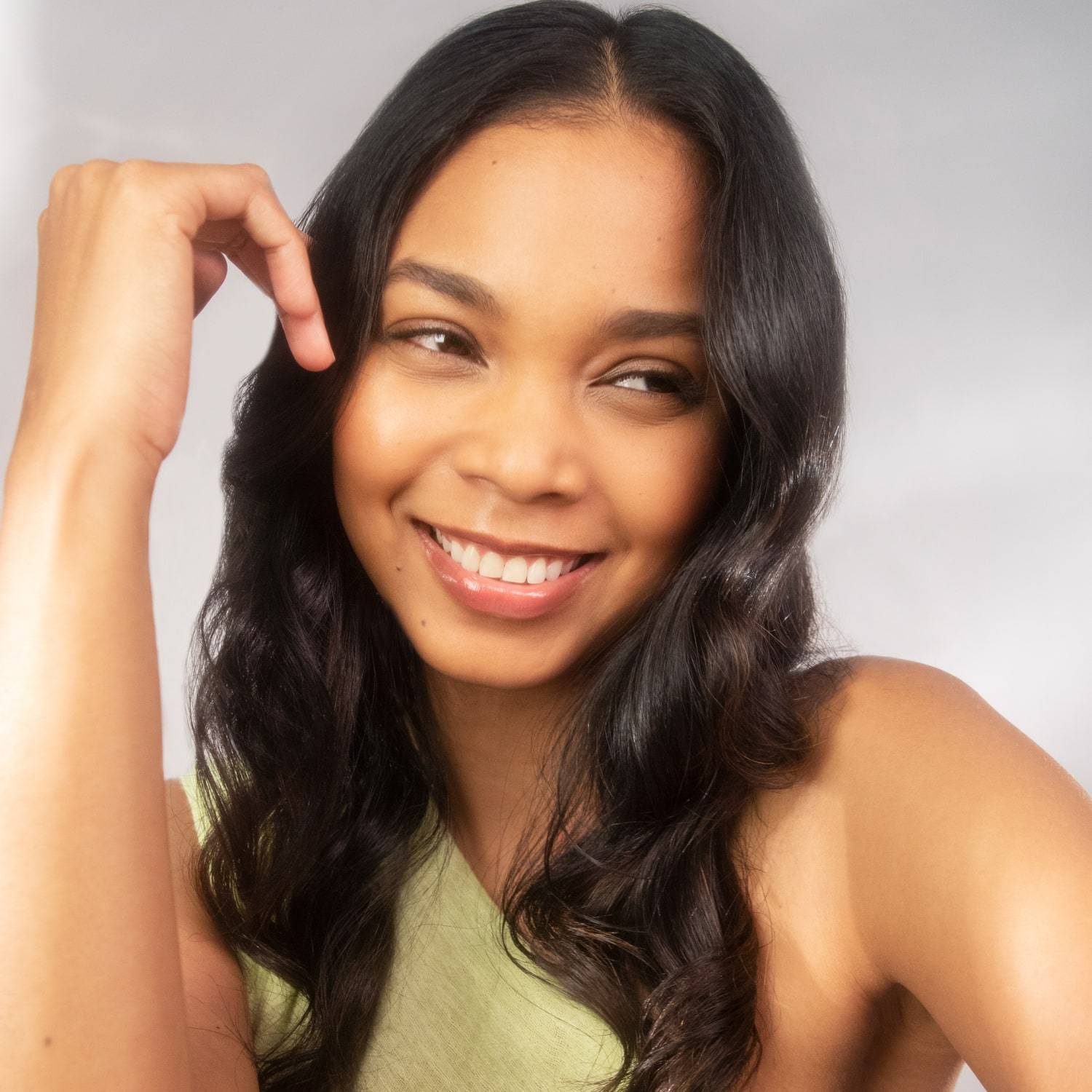 The
ultimate
haircut extender
Can't make it to the salon?
Your favorite hairstylist booked up way past your bi-monthly trim date? 
Ends looking a little worse for wear from that last dip in the ocean? 
Here comes Eva NYC's newest multitasker, Mane Magic 10-in-1 Split End Mender to the rescue. 
It instantly repairs split ends with just one application, is clinically proven to leave hair 3X stronger, plus it leaves your strands looking freshly cut, so you can really stretch those salon visits.
We recommend applying a small amount to damp or dry hair.​ (Note: skip the roots! This lightweight formula works best on your lengths and ends.)