November 09, 2022
At Eva NYC, our FIRST priority is always the safety of our customers + the integrity of our products. In light of the recent + ongoing news about benzene being found in personal care aerosols, we wanted to address any questions or concerns you might have. Multiple rounds of 3rd party testing have all reported that Eva NYC aerosol products remain safe for you to use. 
Benzene is a chemical often found in aerosols that expel propellant + is known to cause harmful health effects when exposed to high amounts. Earlier this year, we tested all in-market aerosols for benzene content, all of which came back with no detectable benzene (down to 0.1 parts per million (ppm)). We test our materials prior to using them in our formulas to ensure the benzene levels are always below 2 parts per million (ppm), the tolerance level as set by the Food and Drug Administration. 
All our results showed we remain far below the benzene tolerance level, and the recent spot testing seen in the press confirms this. 
We hope this helps you feel confident in the safety of all Eva NYC products to have good hair days, every day with products you trust. If you have any further questions, don't hesitate to send them our way! 
So let's talk ingredients. Here's the 411 on Eva NYC's Freshen Up Invisible Dry Shampoo, an invisible formula that's free of harsh chemicals such as sulfates, parabens and phthalates.  
Freshen Up Invisible Dry Shampoo Key Ingredients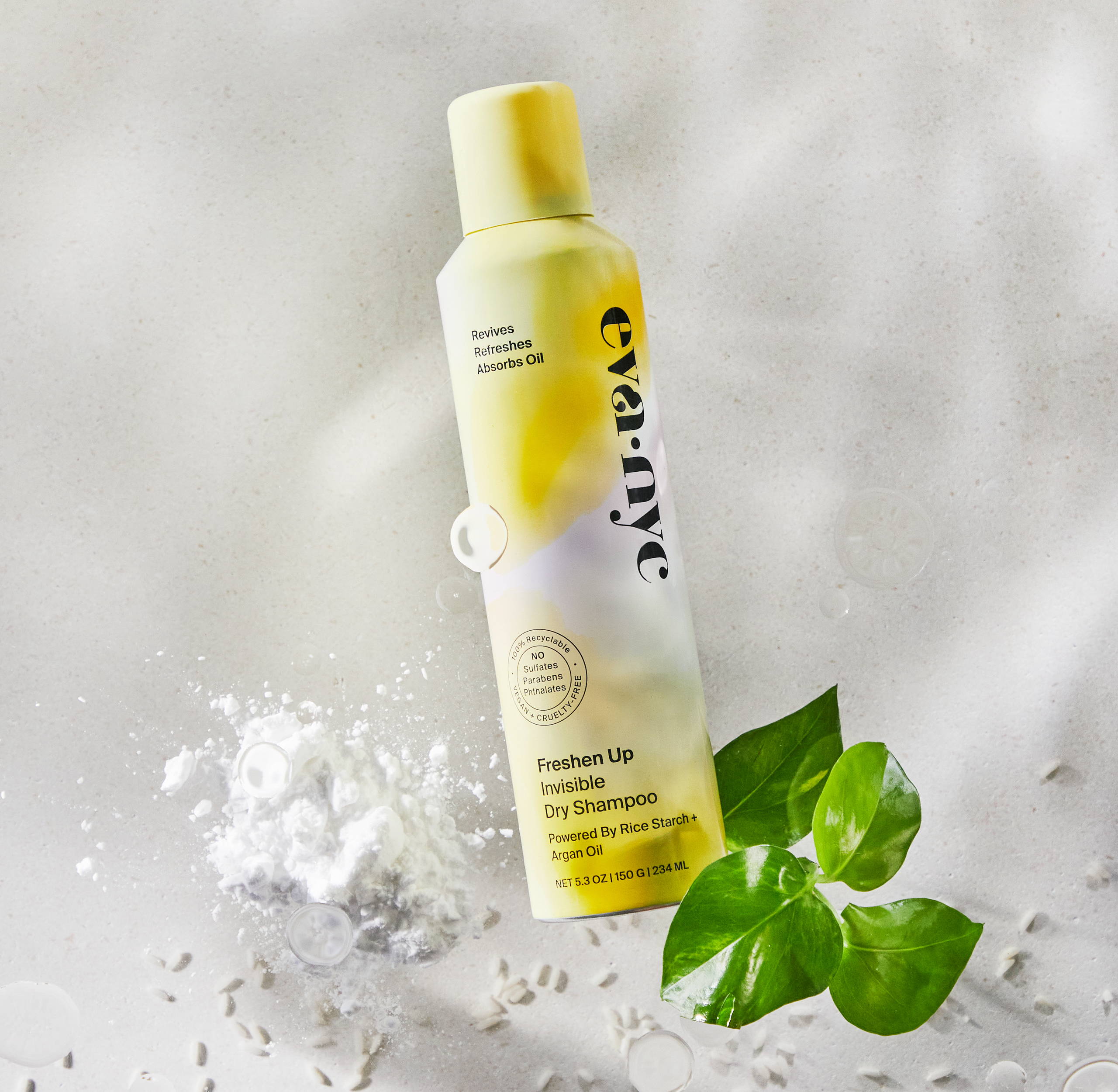 Argan Oil contains high levels of essential fatty acids, powerful antioxidants and vitamins A, C, and E. 
Rice Starch is a light and porous powder that absorbs dirt and oils while providing separation, volume and texture to your locks. 
With these key ingredients at play, your hair will be left feeling clean, fresh and bouncy. Bring your hair back to life for that just-washed look, even on day three!