November 03, 2020
We know getting the perfect gift can be challenging – we've all spent hours searching the internet for the best present for mom, your sister, daughter, or best friend, and coming up empty handed. It usually isn't easy to find a guaranteed winner…until now. Eva NYC's holiday gifting items are perfect for anyone who appreciates fun, effective and affordable hair products!
The 12 Days of Good Hair Calendar
Our limited-edition calendar includes an assortment of our best-selling products to keep your hair sparkling, glowing and shiny – all season long! Waiting behind each door is a new haircare product to try, switching up your style day after day. This set features favorites like our Mane Magic 10-in-1 shampoo, conditioner and hair primer with ingredients like Argan oil, a rich source of antioxidants, fatty acids and vitamins A & E to nourish and protect hair. Additionally, it includes all of our party collection products, for fun finishes to all your holiday looks. One of our mini tools is also featured! The Mini Healthy Heat Styling Iron's ceramic plates radiate far-infrared heat which locks in moisture, softens hair and adds instant shine. This set is only $45 with a value of $118 – that's savings of $73!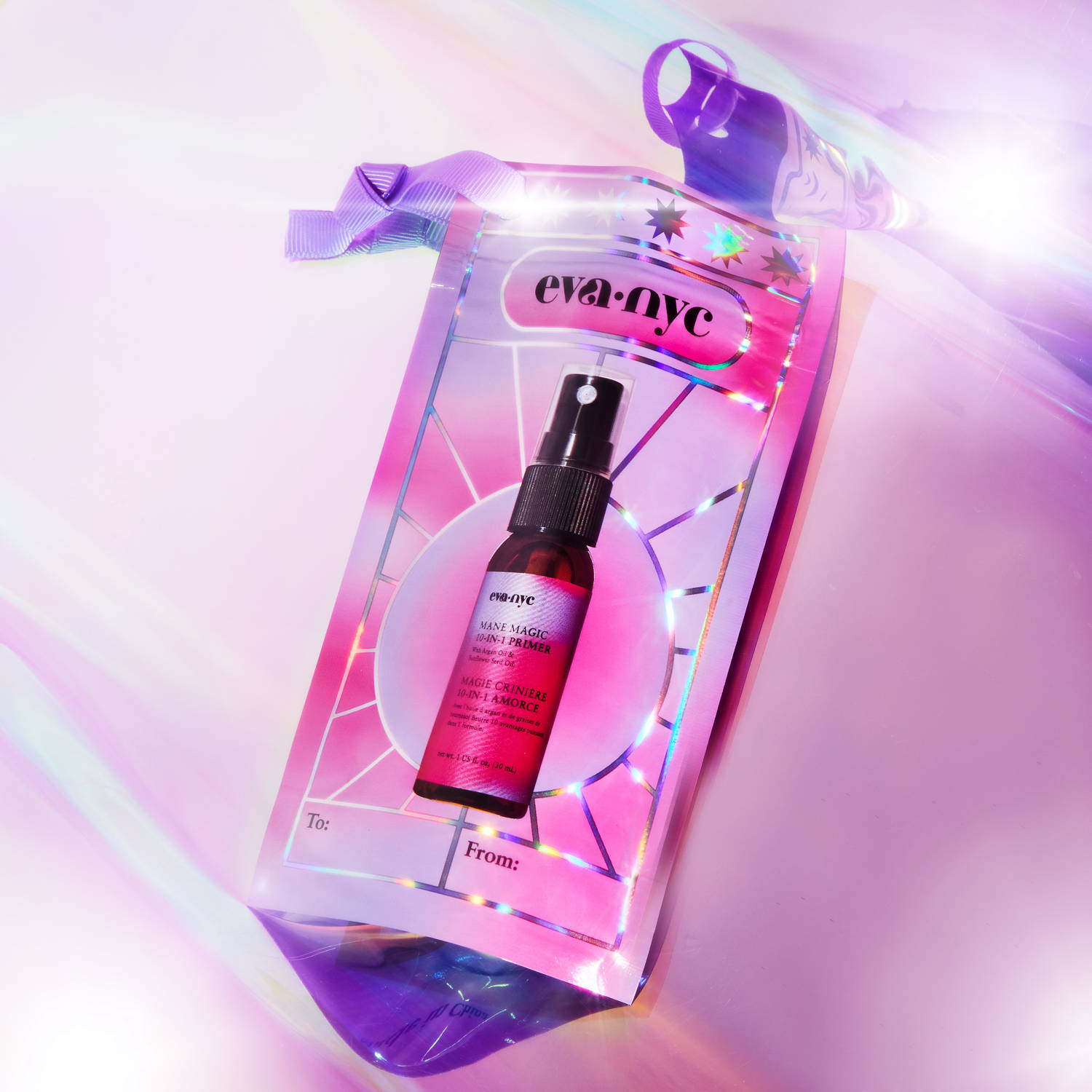 The Good Hair Day Favorites Trio Gift Set
A haircare travel set featuring a trio of our best-selling products to nourish, protect and refresh your hair while on-the-go. It's the perfect hair cocktail with all of Eva NYC girl's go-to heroes! Inside you'll find our Freshen Up Dry Shampoo, Therapy Session Hair Mask, and the Mane Magic 10-in-1 Hair Primer. It's an $18 value at just $10!
The Mini Mane Magic Primer Ornament
Big things come in small packages…and something big is exactly what's in our holiday ornament! Our number one go-to and personal genie in a bottle, Mane Magic 10-in-1 Hair Primer, now comes in a travel-size, hangable holiday ornament. This spellbinding potion is packed with benefits – ten to be exact. It's the ultimate, affordable add-on gift for anyone in your family or network – for just $5!