November 03, 2020
If you know, you know…about Rachel Zoe, that is. She's only one of the top names in the fashion industry for two decades. A designer, stylist, editor and entrepreneur, Zoe began The Zoe Report (TZR) in 2009 as a free daily newspaper, delivering all the latest trends and finds on all things fashion, beauty, lifestyle and wellness. When it comes to beauty, TZR is one of the most trusted sources.
Tapioca Starch, Hemp Seed Oil, Sea Lavender
The Lazy Jane air-dry collection is Eva NYC's latest "magic act," as The Zoe Report calls it. How'd we pull it off? We carefully chose the ingredients we wanted included in this formula, and the ones we wanted to leave out.
The formula:
Tapioca Starch absorbs unwanted oils and enhances hair's texture, adding body and volume.
Hemp Seed Oil we use is derived from cold-pressed seeds of industrial hemp and does not contain CBD or THC. It has the ideal balance of Omega-3 and Omega-6 that hydrate and protect the hair, while simultaneously locking in moisture.
Sea Lavender is a marine plant extract with powerful antioxidant properties that moisturize and soften the hair.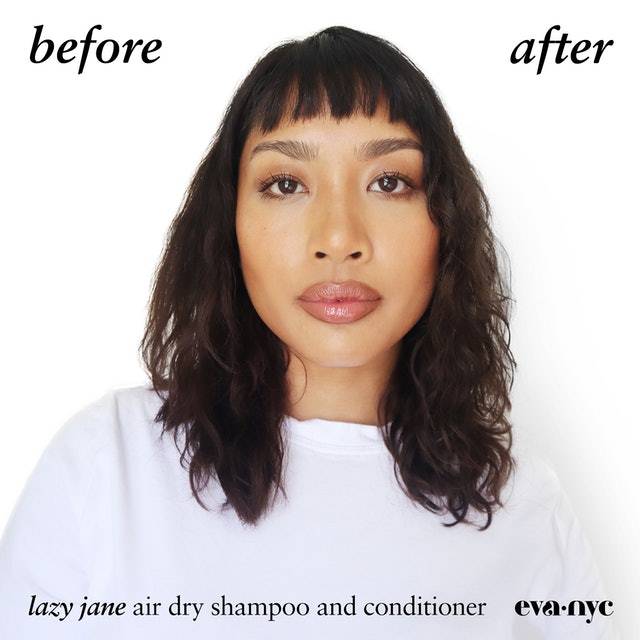 No Harmful Ingredients Here
For those of us that are ingredient-conscious, we made sure to also leave out undesired chemicals - this shampoo and conditioner duo is free from sulfates, silicones, phosphates, paraffins, and more.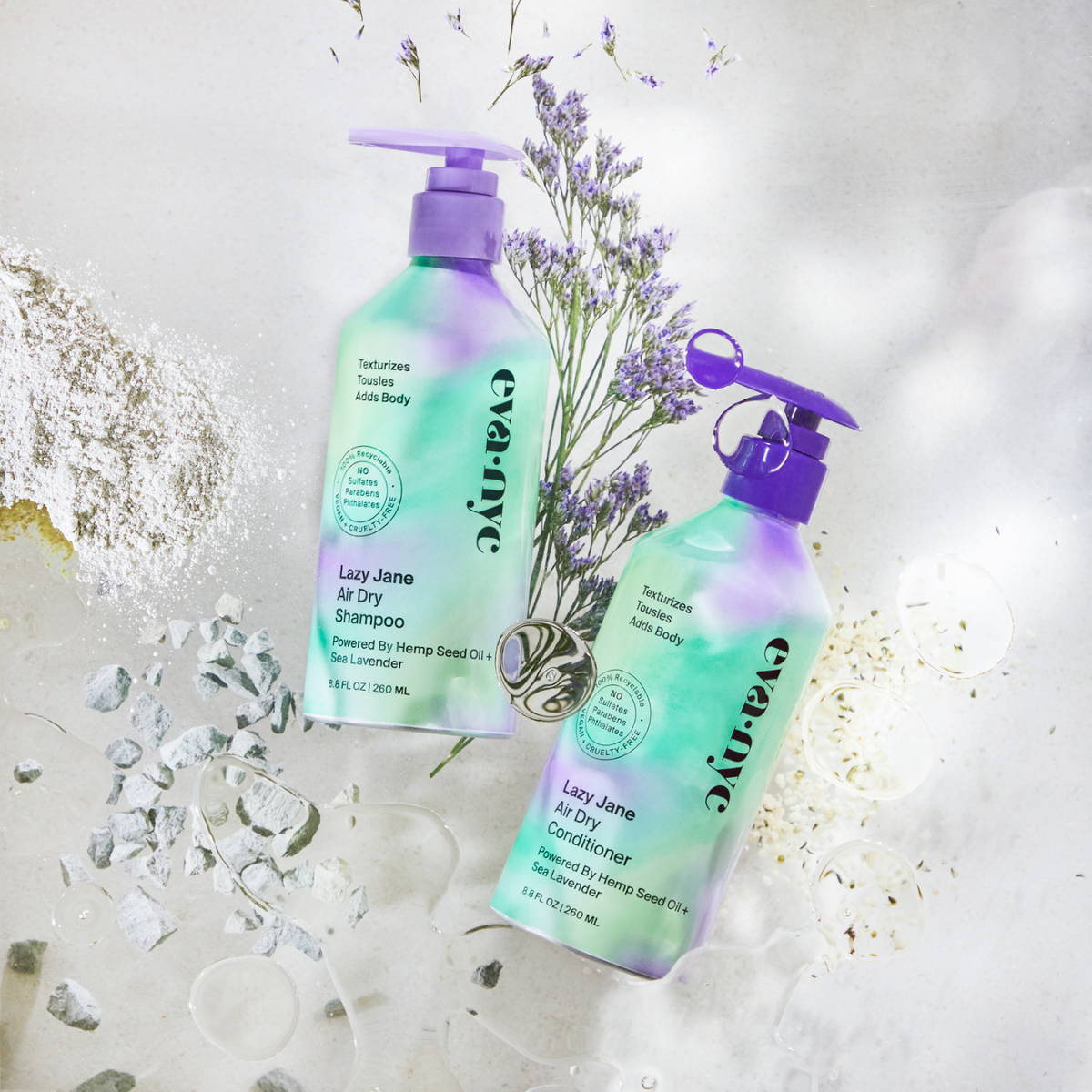 Heat Styling Need Not Apply
Both the Lazy Jane shampoo and conditioner deliver easygoing, air-dried hair perfection for a heat-free styling routine. Yep, you read that right. This unique, texturizing formula starts (and finishes) your styling in the shower by adding grip to roots to give your hair body and thickness. No need for any damaging heat! You can bring out your hair's natural movement without the frizz, for a wash and wear, tousled look that's never high maintenance.
Read more about The Zoe Report's take on our "lazy girl" style here.