September 29, 2022
Leave it up to us, our uniquely formulated leave-in hair creams will provide you with the treatment your hair craves.  
What is a leave-in cream?
You'll be happy to know that our four leave-in creams will cover every hair type and every hair need! Leave-in creams, sometimes known as leave-in conditioners, are a nourishing no-rinse cream that can be used after your hair wash days on damp hair before air drying or heat styling. 
Can you put leave-in

cream on dry hair?

 
Absolutely! You can use any Eva NYC leave-in cream on those in-between wash days on dry hair to tame flyaways and refresh dry ends.  
Still with us and want to know more?! Keep reading below to learn all about which treatment works for you. 
Blondes, listen up

and Tone It Down
If your hair is naturally blonde, dyed, highlighted, or has gray tones, you've heard of purple shampoos and conditioners, but we've taken it a step further with our purple leave-in cream! Newly added to the Tone It Down Blonde Collection, our no-rinse Tone It Down Blonde Leave-In Cream cream offers weightless hydration and extends your hair's color and tone.
You'll notice your hair feel more hydrated and see a cooler toned blonde after just one use. Time to kick some more brass! 
Stephanie M. raves about our latest product drop: 
"This stuff is amazing!! I used it for the first time after washing my hair and my hair hasn't felt this soft and shiny in so long! Also so much less frizzy than without using it and I feel safe knowing that not only is it not hurting my blonde color, but it's actually helping it! Thank you so much Eva NYC this cream is a life saver!" 
Brunettes,

take your Brass to Sass
Bet you didn't think your hair NEEDS this vibrant blue cream! Just watch how our Brass to Sass Brunette Leave-In Cream neutralizes those brassy orange and red tones and how it moisturizes and makes your hair look more dimensional. A little bit of this blue toned product goes a long way, proven to make hair stronger, shinier, and hydrated for 24 hours. Why should blondes have all the fun?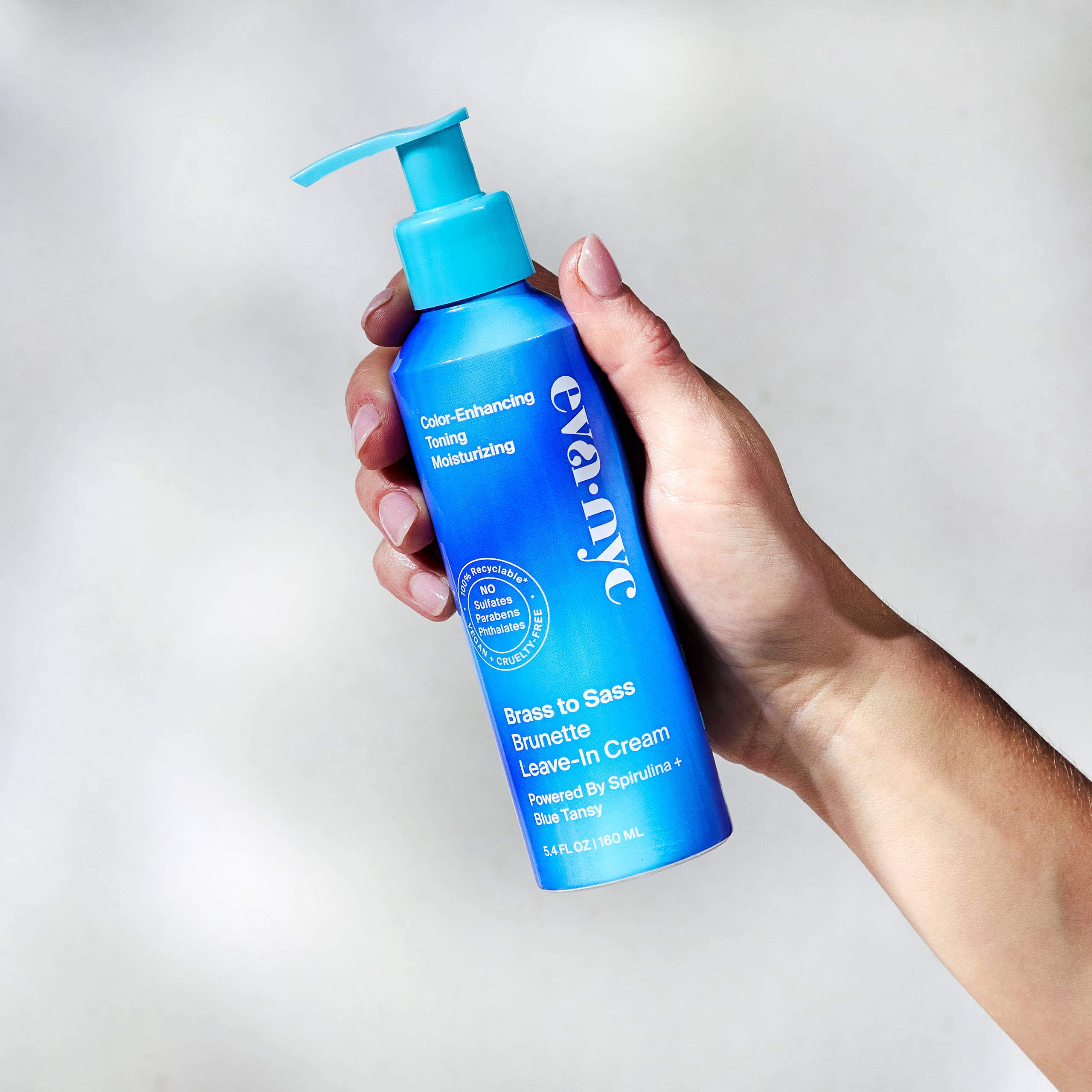 Renee C. shares her 5 star review:
"My brunette hair that is finally growing back out was looking pretty sad, so I applied this product after my normal shampoo and conditioner, and WOW! My hair looks SO healthy and shiny, with no bassinets whatsoever. And it smells absolutely divine. I will definitely be purchasing this product again!" 
Your

unpredictable

curls

Gotta

Bounce!
Dealing with untamed, frizzy curls? Don't worry, we've got you covered. Our Gotta Bounce Curl Defining Cream delivers curl sculpting definition and consistent curl patterns so that you can bounce on-the-go, and your curls will stay intact. This formula takes your hair the extra mile with its key ingredients of Aloe Leaf and Cactus Flower, with deep hydration and moisture benefits.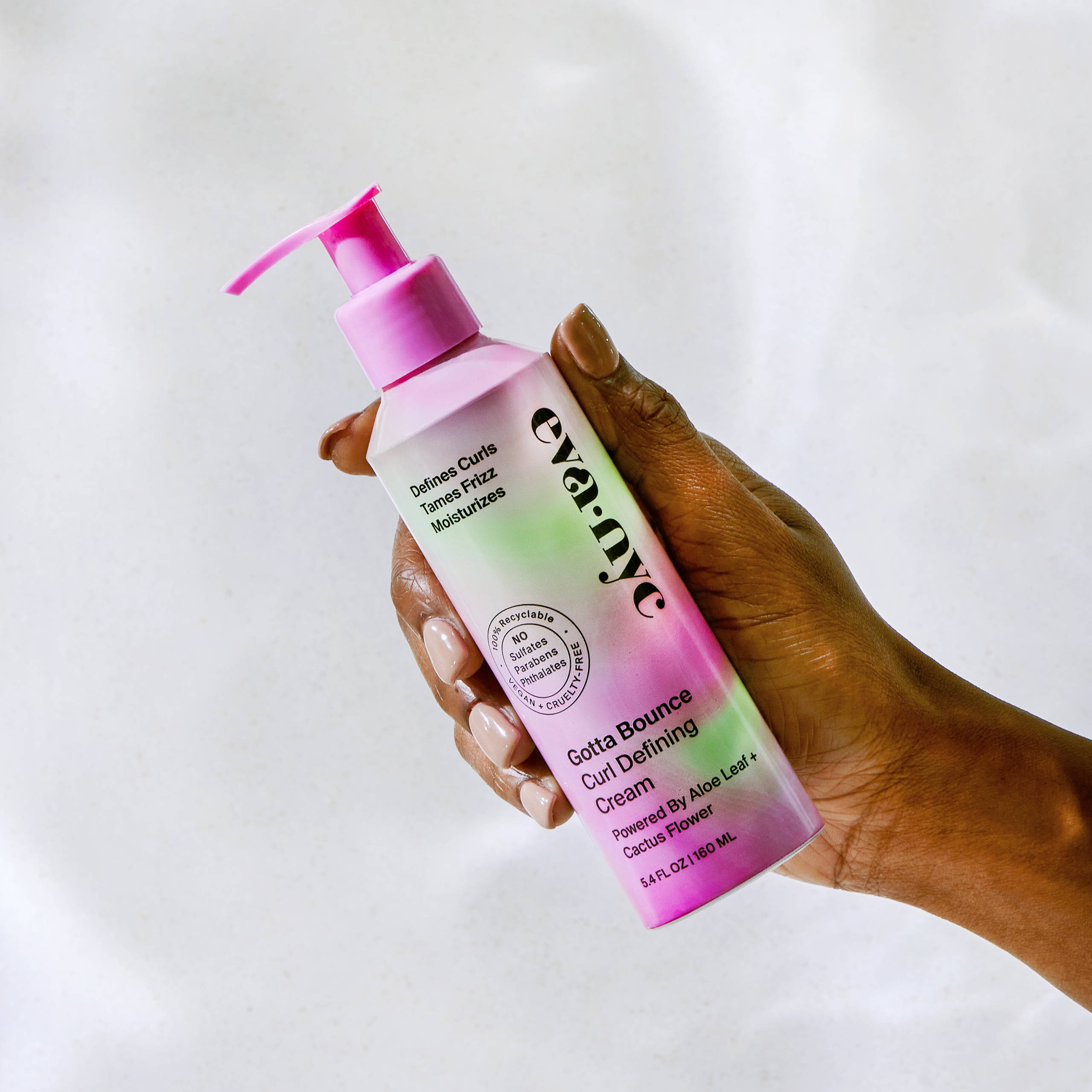 Be brilliant and bouncy, just like AnaElisa S. who shares: 
"This curl cream is so good. Leaves my curls bouncy, defined soft and glossy. Never crunchy." 
Be smooth like a Satin Dream
Hair feeling thirsty and in need of some moisturizing? Enter our Satin Dream Leave-In Cream, here to provide you with a satiny, silky softness that melts into your hair upon application. This dreamy formula leaves hair frizz-free and fights humidity for a look that's timelessly sleek and luxurious. Shoutout to Snow Mushroom and Poppy Seed for those antioxidants, holding in that moisture!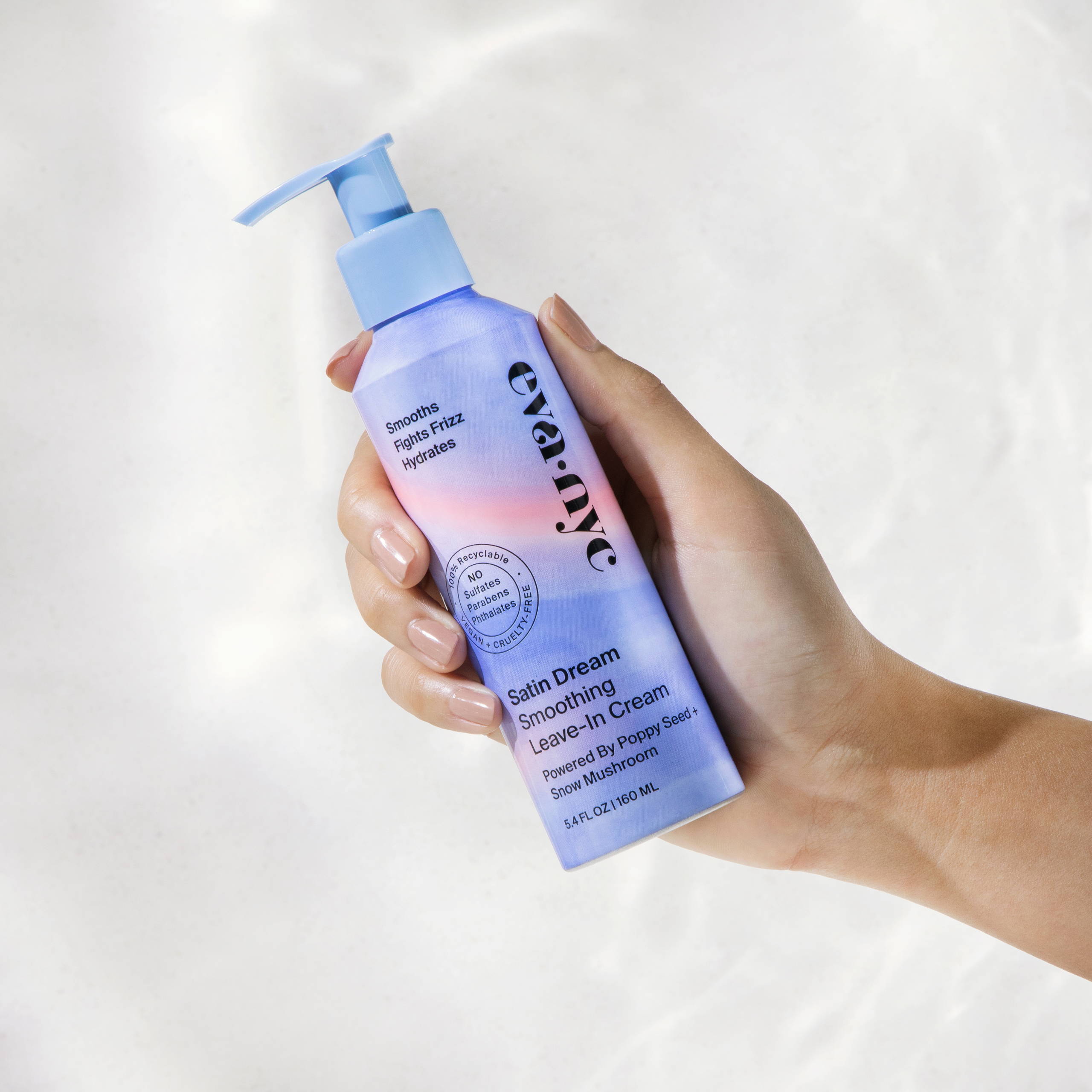 Rixzelle R. loves this leave-in cream:  
"It has a lovely smell, has a creamy consistency, and has benefited my hair by moisturizing my hair, enhancing my waves (making them more spirally), combating my frizz, and leaving a soft hold over my hair." 
Don't believe us, just watch our leave-in creams do what they do best – give you a good hair day, every day.