May 15, 2023
It's the most wonderful time of the year: preparing plant beds for spring harvest! We spent time with our sustainable BFF's at Green City Force and wanted to show you firsthand how they strive in evolving their communities. Let's go! 
 
As a B Corp Certified brand, Eva NYC takes pride in our mission of clean and sustainable beauty that is effective all at an affordable price. When we spend time celebrating the environment and our planet, we do it with our proud partners, Green City Force.
Since our partnership in 2021, we've watched GCF strive to uplift their communities through planting fresh produce, providing career opportunities to young adult residents of NYCHA and low-income housing residents, and standing hand in hand with environmental justice efforts. Talk about the perfect match!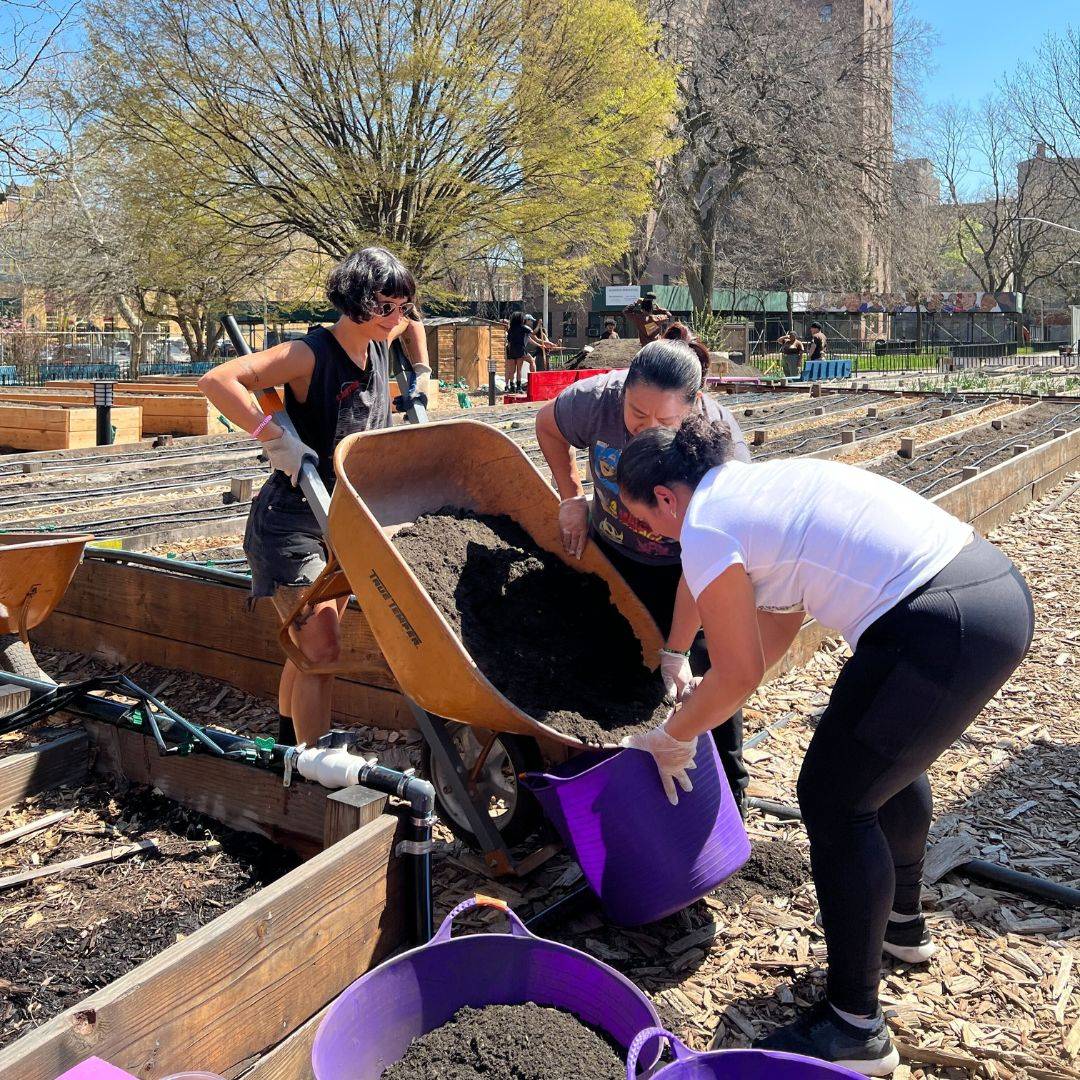 Members of our team traveled to their Howard Houses Eco-Hub to support GCF in cultivating NYCHA (New York City Housing Authority) residents fresh produce (literally) in their own backyard!  
 
Let's meet some friendly faces of the Green City Force Team to learn more about what GCF means to them today, and in the future.
Kaliya – Eco-Hub Fellow, Cohort 17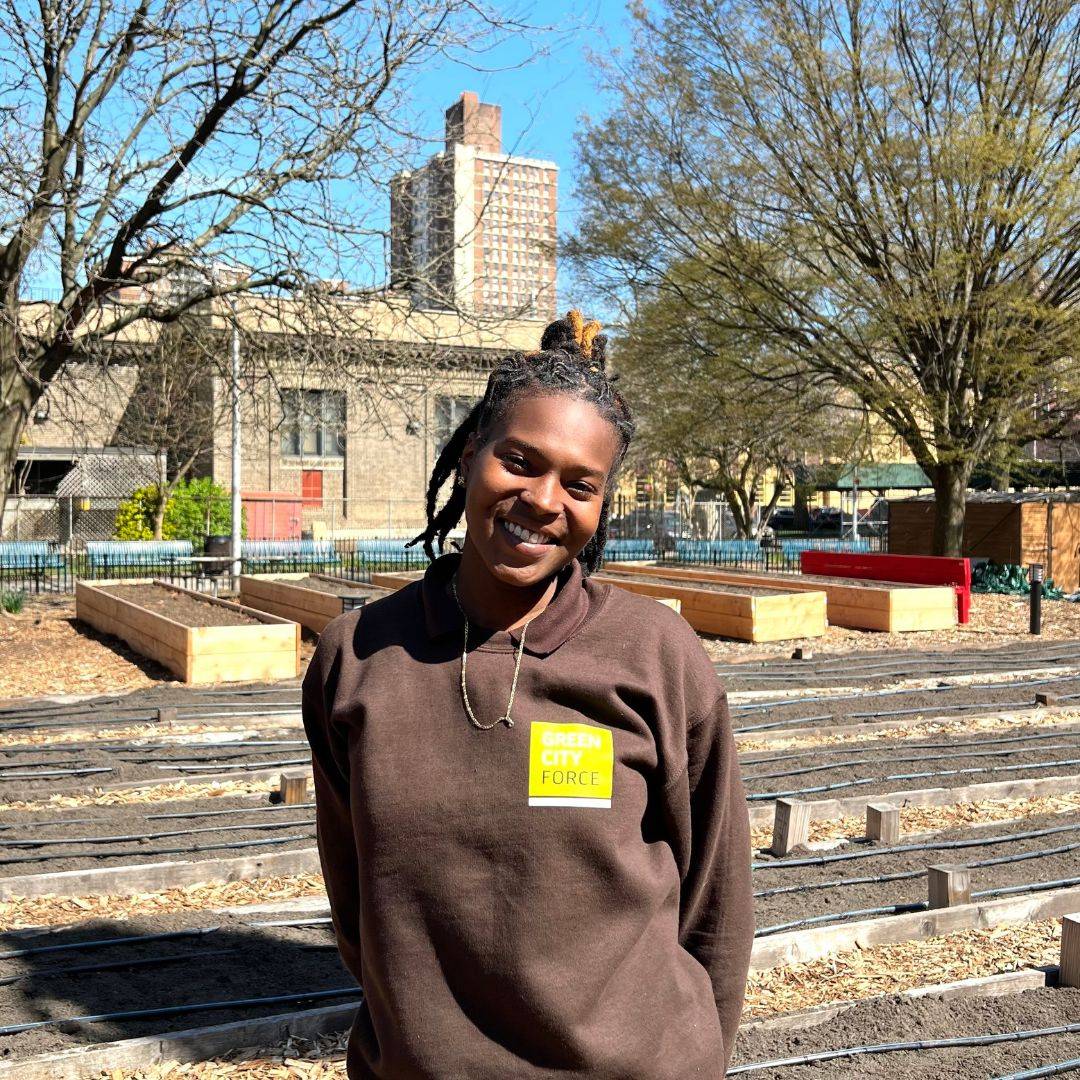 This process of preparing for spring harvest is one of my favorites. We're getting some soil transferred into the beds and we're doing potato planting today. The best part? For me, I like to see the after-effect: from seed to harvest for the community to have produce to take home at the end that we worked on. 
Erin – Director of Service Operations and Infrastructure
My favorite part of being at GCF is the work we do in the field. Producing food and connecting with people is incredible. It never gets old! We grow thousands of pounds of food at each of our sites over the course of the season that we distribute to the community at weekly farm stands until about Thanksgiving. Seeing things grow, the excitement on people's faces as they learn how this process happens, chatting with NYCHA residents - it's so impactful. We'll kick off farmstand season in mid-June and will have a Juneteenth celebration for the community.
Kaylah

–

Eco-Hub Fellow, Cohort 22
I'm so happy we have Eva NYC volunteers with us here today. Everyone showed up really committed to get to know us and also get work done. It feels good!
Christian –

Corps Member, Cohort 25
I've been at GCF for three months! I learned about this opportunity by someone in my family and was encouraged to get involved. I'm passionate about farming and want to harvest my own someday. Seeing our community enjoy the food we harvest gets me excited every time.
Kyara

–

Howard Houses Eco-Hub Service Coordinator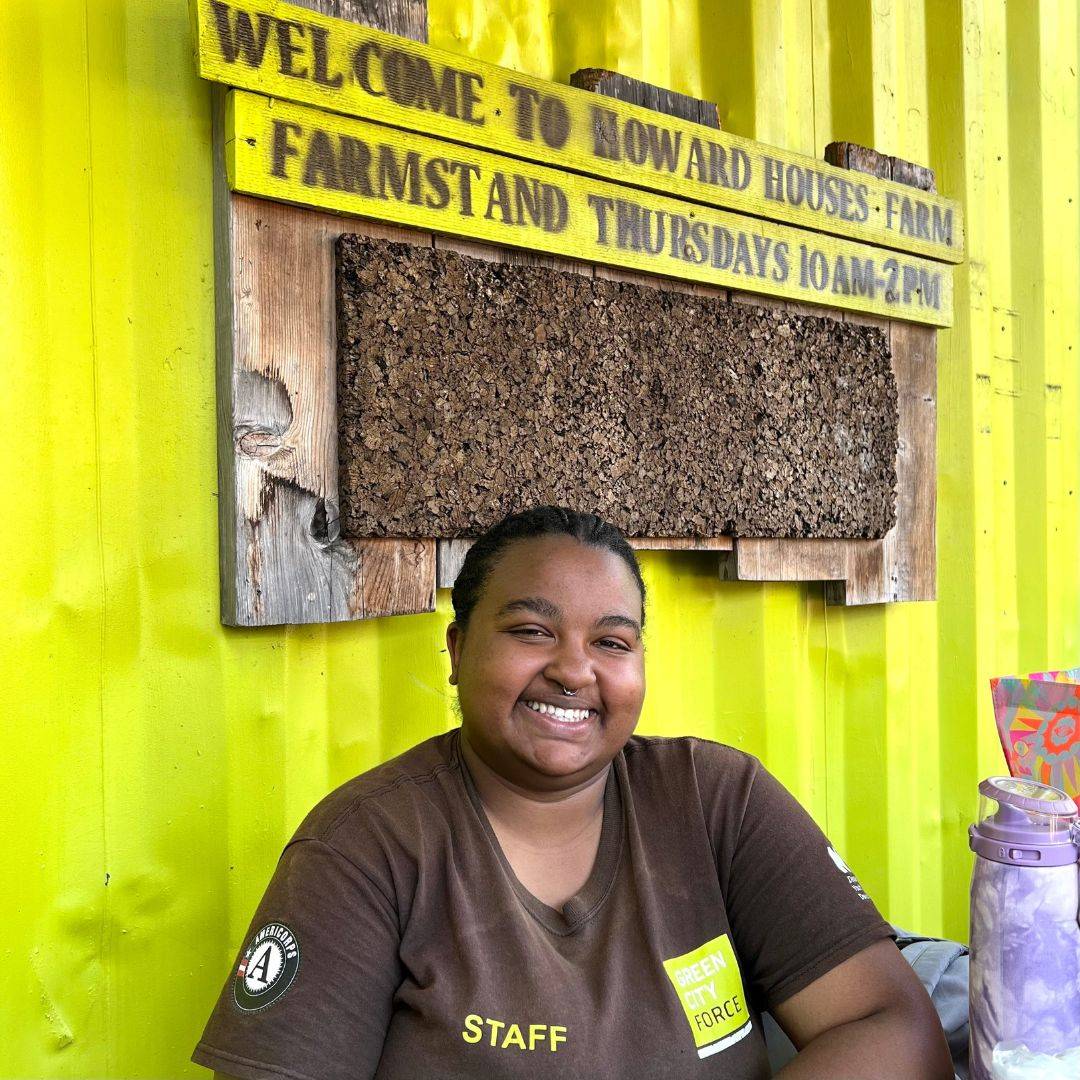 Out of everything we're doing today, I'm a huge fan of potato planting. I love GCF because of the youth we work with. Guiding them through experiences they may not understand yet. I've learned that there needs to be more awareness and participation around sustainability initiatives. It's a movement! As a Service Coordinator for Green City Force, I've learned more about my own emotions and leadership. It's important to process and feel them in life and in leadership when working with others.
Our invaluable partnership with Green City Force allows us to further our mission in being kind to the planet, and each other every day. We had a blast learning more about the labor of love that goes into nurturing our community. To discover more about Eva NYC's sustainability efforts, visit our Sustainability Hub.